Eye tracking and foveated rendering are some of the most exciting new features coming to PlayStation VR2. Because with the new technology, the power of the PS5 can be used in a more targeted manner. Unity released the first numbers.
Sony may be launching the PlayStation VR2 virtual reality headset as early as this year. Technically speaking, a lot has changed compared to the PSVR released in 2016.
The new hardware is not only controlled by a much more powerful console. The technology built into PSVR2 also ensures that the power of the PS5 is used more efficiently. Foveated rendering is helpful here, as it ensures that only the relevant image areas are displayed in the highest possible quality.
Loud Android Central was mentioned in a recent Unity talk explainedfound that GPU frame times are 3.6x faster when using foveated rendering with eye tracking on PSVR 2. If foveated rendering is used without eye tracking, a 2.5x acceleration is achieved. A more detailed explanation cannot be found in the article, but it can be assumed that the edges of the image are displayed with a lower quality if eye tracking is not used.
Using the VR Alchemy Lab demo with dynamic lighting and shadows on PSVR 2 reportedly dropped the refresh time from 33.2ms to 14.3ms. In a 4K spaceship demo, CPU thread performance was 32 percent faster and GPU frame time dropped from 14.3 ms to 12.5 ms.
This information is initially of interest to developers. But in the end they mean that the virtual reality games should look significantly better compared to the previous PSVR experiences due to the conservation of resources.
Eye recognition enables additional features
But even beyond these hardware-friendly improvements, the eye-tracking built into PlayStation VR2 offers advantages. Beyond the performance, the presentation highlighted ways in which eye tracking can be incorporated into PSVR experiences. The headset will be able to track "gaze position and rotation, pupil diameter and blink states."
This opens up numerous possibilities. For example, screen sections can be enlarged as soon as you take a look at them, which would ultimately benefit the user interface. The line of sight could also help to grab the right object if several are in almost the same position.
Related Posts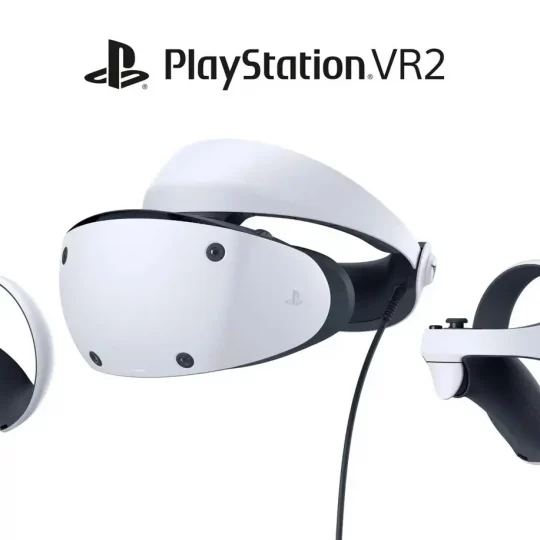 Other uses arise when interacting with NPCs. This allows PSVR2 to recognize whether the player is staring at an NPC or even winking at them, so that individual reactions can be programmed. Eye-tracking can also be used as an aiming aid when throwing objects.
Eye-tracking could also improve social experiences, giving developers the ability to use heatmaps to study where players are looking. This feature would help rework puzzles and environments to improve the gaming experience.
More PlayStation VR2 news:
It is still unclear when PlayStation VR2 will be launched. Sony has also not released any information on pricing so far. In a previous survey However, PLAY3.DE readers were able to announce their prognosis.
More PlayStation VR news.
Discuss this news on the PlayStation Forum
Links to Amazon, Media Markt, Saturn and some other retailers are usually affiliate links. If you make a purchase, we receive a small commission that we can use to finance the free-to-use site. You have no disadvantages.