The Star Wars Stuff Twitter account has announced the completion of filming for the third season of The Mandalorian. Disney has not yet commented on this information, but actor Carl Weathers (Vulture Kargy in the series) seems to have indirectly confirmed the news.
Earlier it was reported that filming should be completed before the end of the year.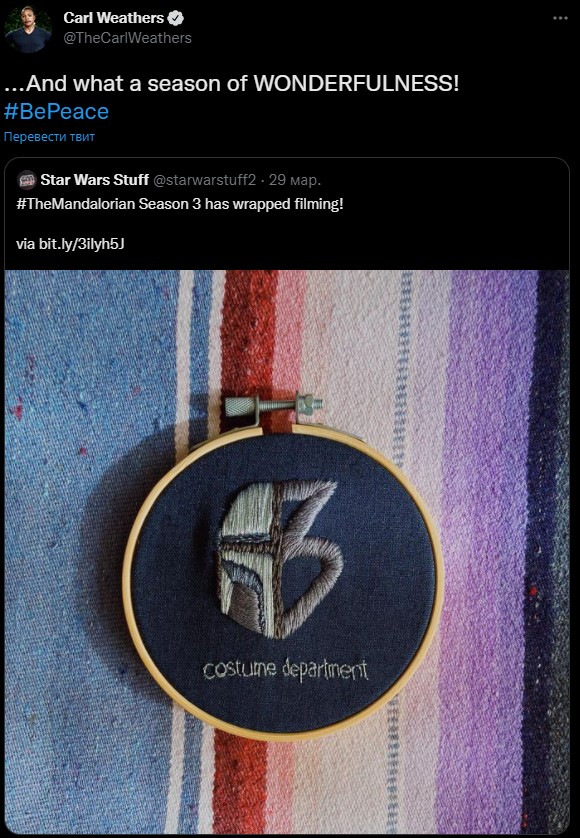 The third season of The Mandalorian does not yet have a release date. According to media reports, Christopher Lloyd ("Back to the Future") will appear in new episodes, but who the legendary actor will play is a mystery.
The next Star Wars show will be Obi-Wan Kenobi, which starts May 25. It will star Ewan McGregor and Hayden Christensen.