Captain Spirit named the best and worst supports of the patch.
Subscribe to our telegram about eSports. All news and insides are there!
Yaroslav "Miposhka" Naydenov shared his list of the best heroes for position 5 support in patch 7.31.
In S-tier Yaroslav put Techies, Bane and Undying, he named Gyrocopter, Oracle, Silencer, Lich and Warlock as the worst. Pudge is above all heroes in the Saitama-Tier.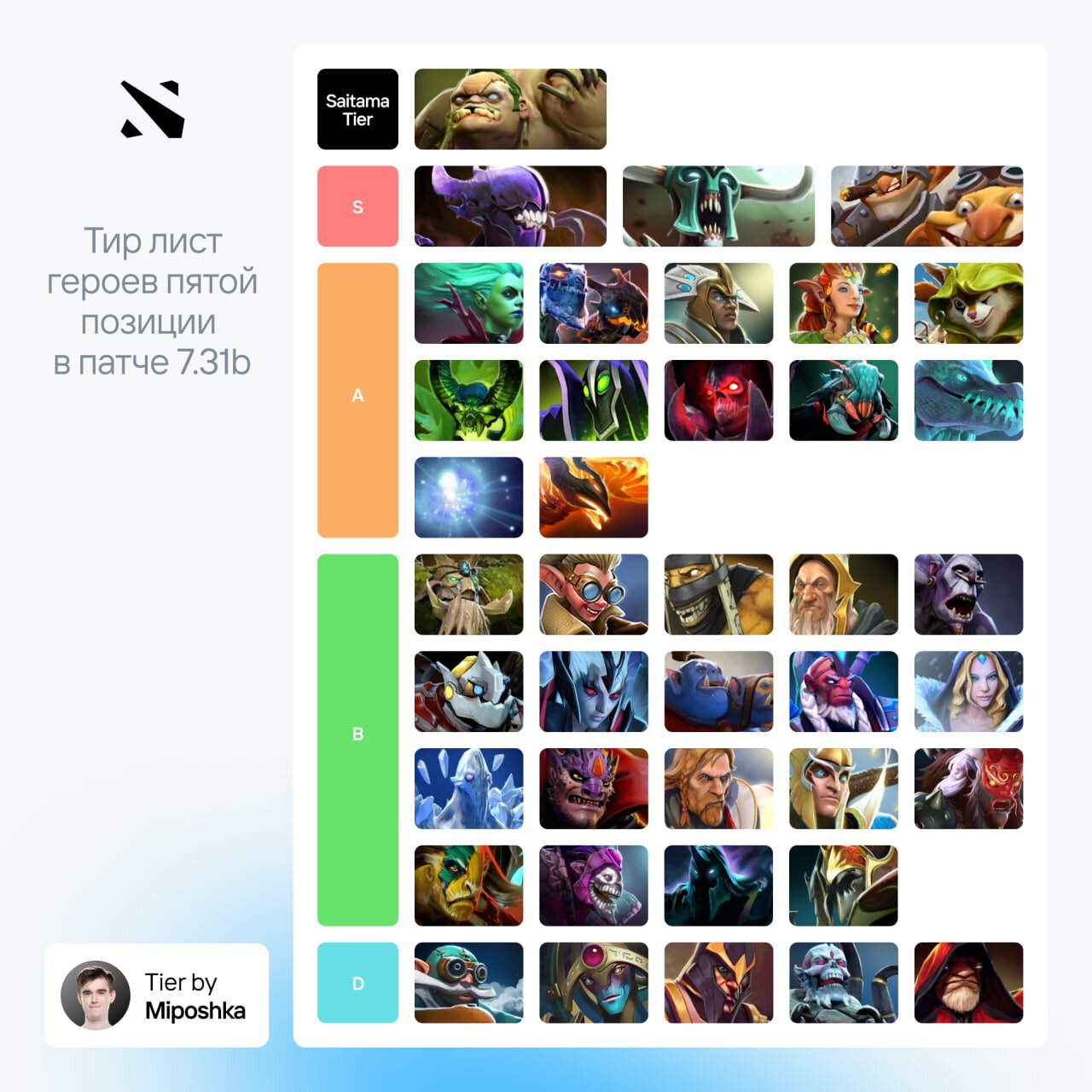 Previously, TorontoTokyo named the best mids of the patch.
Rating of new Dota heroes: Dawnbreaker is the worst, Mars and Grim are in the top
Tide through physical damage is the storm of matchmaking. Demolishes the throne faster than Tiny