Shareholders who are willing to remain "passive" – ​​not intending to take control of the company or be active, in accordance with US law, can fill out a simplified form 13G for the US Securities and Exchange Commission (SEC) when purchasing assets. This is exactly what Elon Musk did when he bought a stake in Twitter. However, he almost immediately became actively involved in the company's business.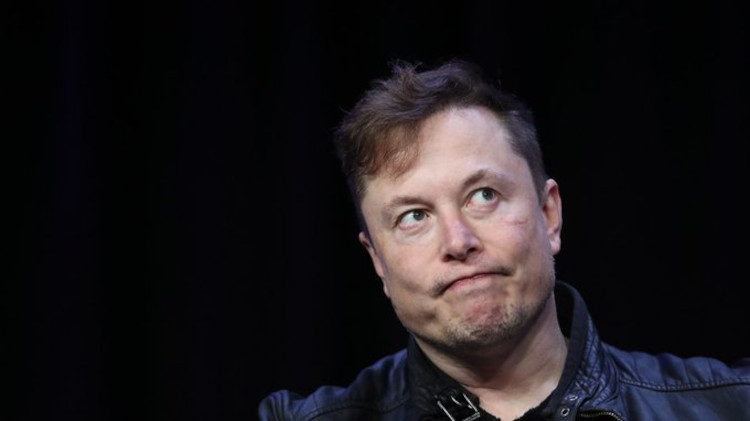 It is known that buyers of shares who expect to take seats on the board of directors or actively interfere in the life of the company usually fill out the more complete Form 13D. This applies to anyone who purchases more than 5% of the shares. It is known that Elon Musk announced the purchase of a 9.2% stake, while filling out a simplified form 13G. The multibillionaire became the largest shareholder of the company, and the very fact of the transaction has already affected the value of the business – it immediately soared by almost 26-28%.
Musk has repeatedly criticized Twitter for the lack of freedom of speech and spoke about the need to remove scammers engaged in fraud with cryptocurrencies from the site. He is not only a major shareholder, but also one of the most popular authors, with about 80 million followers. At the end of Monday, Musk had already begun indirectly intervening in the company's affairs by organizing a survey on whether the social network needed an edit button. It is known that many have long dreamed of such an opportunity. Previously, Musk conducted a survey, according to which the majority of respondents felt that Twitter does not adhere to the principle of free speech.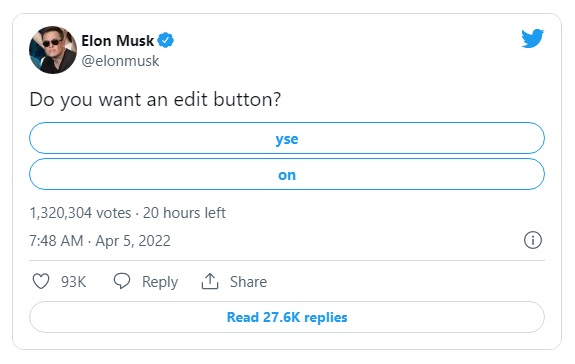 The fact that a "passive" Form 13G has been filed actually means little – shareholders are later able to file a Form 13D, which, in particular, should disclose their plans for the company in more detail.
According to legal experts, Musk does not need to get on the board of directors – he is extremely influential in himself, and the "passive" application provides the businessman with great flexibility, since the rest can only guess what his real intentions are, which in this case there is no need to disclose law. Some believe that Musk will promote "change, not control."
At the same time, the SEC, with which Musk already has a rather complicated relationship, may fine him for late disclosure of information about the purchase. The transaction is dated March 14, after which the buyer had to report it within a 10-day period. However, although more than 20 days have passed since the purchase, the fine for such delays is about $ 100,000 – a vanishingly small amount for a billionaire.
If you notice an error, select it with the mouse and press CTRL + ENTER.