The European Space Agency's Mars Express interplanetary robot continues to help scientists get more information about Mars. Fresh images from the orbiter show layers of ice and dust that lie on the surface of the planet like a layer cake.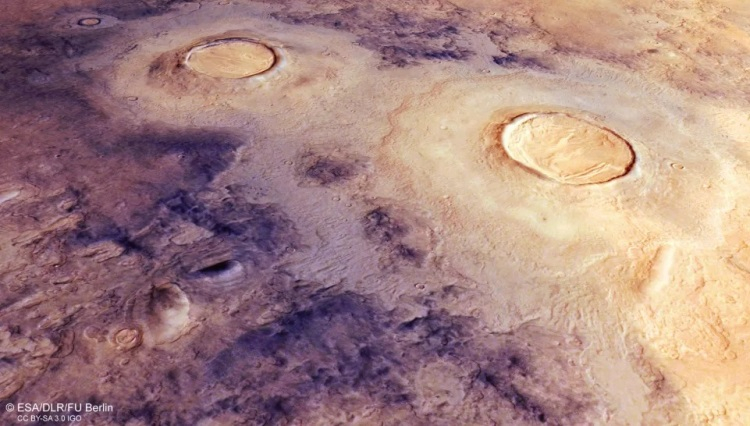 We are talking about the so-called "mantle deposits" of ice and dust, which cover a significant part of the Utopia Plain, the area of ​​\u200b\u200bwhich is about twice the size of the Sahara Desert on Earth. Utopia is one of three basins in the northern hemisphere of Mars that contain large accumulations of ice. Note that in the same area in May last year, the Chinese rover "Zhuzhong" landed.
Scientists from the ESA are confident that studying the deposits of the Utopia Plain will provide more information about the history of this region of Mars. It is assumed that one of the constituents of the planet's ice deposits are volatile substances such as hydrogen and water. Precipitation and strong winds carried such substances over the surface of the planet. Scientists believe that the age of ice deposits on the Utopia Plain may be about 10 million years. It is assumed that they formed at a time when the axis of Mars was more inclined, due to which snow fell regularly on the planet.
The Mars Express image also shows large Martian craters, to the left of which you can see a dark area characteristic of the borders of the northern plains and southern highlands of the planet. During the operation of the Mars Express apparatus, which began research activities in 2004, he discovered a lot of evidence of the presence of water on the Red Planet.
If you notice an error, select it with the mouse and press CTRL + ENTER.