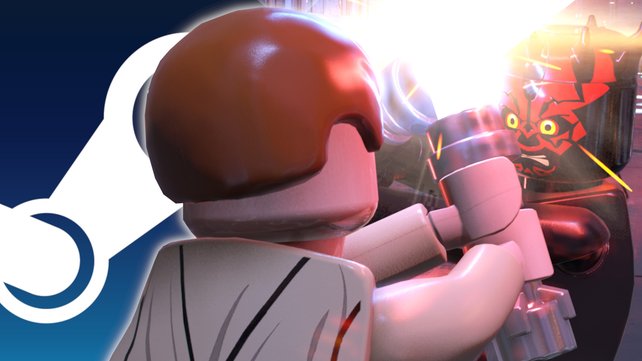 Elden Ring spent a month at the top of the top seller list. Now, however, there is a new challenger. A new game in the Star Wars universe ends the triumphal procession and places itself on the Steam throne.
Lego Star Wars replaces Elden Ring
The Lego games began their triumphal march 17 years ago with Star Wars. Fans who back then as children in the World of Blocks and Lightsabers submerged are now adults and ready for a new adventure in a galaxy far, far away. Lego Star Wars: The Skywalker Saga aims to be the most extensive Lego game to date.
The adventure includes all nine main films of the Star Wars saga. You can planets like Visit Hoth, Endor or Naboo and of course control hundreds of characters. After a long wait, the release is now just a day away. However, the fans are already promoting the Lego game to first place on the Steam top seller list. (Source: Steam Topseller)
The Skywalker Saga changes gameplay
Lego Star Wars: The Skywalker Saga wants that too Complete gameplay overhaul for the series. The first gameplay trailers already show that a lot has happened since the first Lego Star Wars. A new camera view lets you target stormtroopers, and lightsaber combat offers combos and counters. Luckily, the cutscenes seem just as funny and charming as they were 17 years ago.
With the success of the Lego game, Elden Ring will for now relegated to second place. Before that, the new survival game Planet Crafter managed to oust the FromSoftware giant for a short time. However, it wasn't long before the Elden Ring reclaimed its crown. The well-known successful combination of Lego and Star Wars could now be more successful.
You don't want to miss any more news, guides and tests for new games? Always want to know what's happening in the gaming community? Then follow us on Facebook, Youtube, Instagram, Flipboard or Google News.