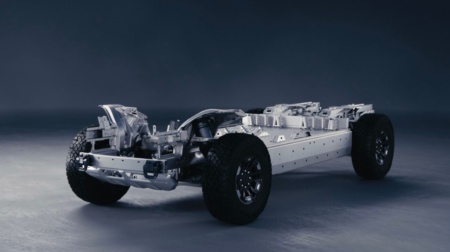 Leaders in the automotive industry – Honda Motor Co. and General Motors – made a joint statement, which announced the creation of an alliance to develop a series of electric vehicles based on a common platform. By 2027, companies intend to produce up to a million cars.
The idea behind the two automakers is to be able to produce affordable 100% electric compact crossovers using GM's Ultium battery technology. In a press release, GM CEO Mary Barra said automakers "will share their best technology, design and manufacturing strategies to create affordable and desirable electric vehicles on a global scale, including key markets in North America, South America and China." Toshihiro Mibe, president of Honda Motor, stated that they are committed to "helping drive a surge in electric vehicle sales."
A compact crossover is a tall, compact vehicle that resembles an SUV but is designed for an urban environment. According to a press release, the compact crossover segment is the largest in the world with annual sales of over 13 million units. Models in this category include the Hyundai Bayon, Suzuki Ignis, Fiat Panda, Ford Ecosport and Honda HR-V, among others.
Both companies are committed to achieving carbon neutrality across all of their products and operations. GM has set a target for 2040 and Honda for 2050. The two companies have been actively partnering since 2013 and will launch the Honda Prologue, an electric pickup truck, and Acura's first electric SUV, possibly called the ADX, in 2024.
Honda CEO sees no prospect of using hydrogen as fuel for passenger cars
---