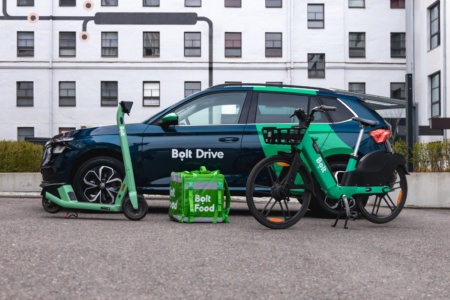 Since the beginning of the full-scale Russian-Ukrainian war, the regional Bolt and Visa teams have teamed up to help the civilian population. Now they continue to work to provide assistance and introduce new initiatives.
Since the beginning of March, Bolt and Bolt Food, with the support of Visa in Ukraine, have already allocated more than a million hryvnias for the purchase and provision of humanitarian aid. Affected Ukrainians were helped with warm fleece clothing, essentials, food and medicine. For Visa, this has become another local area for the provision of humanitarian assistance. From April 1, 2022, 5% of the order amount for each transaction in the Bolt and Bolt Food apps when paying with Visa cards on the territory of Ukraine will be transferred to the humanitarian needs of Ukrainians and volunteers. In addition, Bolt Food, with the support of Visa in Ukraine, allocated more than 300 thousand hryvnias and will donate them to help Ukrainians in need. Also, for all Ukrainians who are now abroad, promotional codes for a total amount of more than 3 million hryvnias will be valid. They can be used to order a car in the Bolt app if you make it using the Visa concierge service. Promo codes will be valid in all European countries where the Bolt service is presented.
It remains to be remembered that earlier Bolt stopped working in the Russian Federation and BR, and also initiated a volunteer direction so that drivers could move Ukrainians for free in case of emergency. Bolt is also currently preparing to resume the operation of the electric scooter rental service in Kyiv.
Bolt Water Volunteers can move Ukrainians for free from different emergency needs
---