In the middle of this month, AMD has scheduled the start of sales of the flagship gaming processor for the AM4 platform, the Ryzen 7 5800X3D. It will become the "swan song" of the Vermeer family (Zen 3 architecture) and stands out from its predecessor with an increased L3 cache to 96 MB. In anticipation of the release, the first independent tests of the novelty begin to appear on the Web.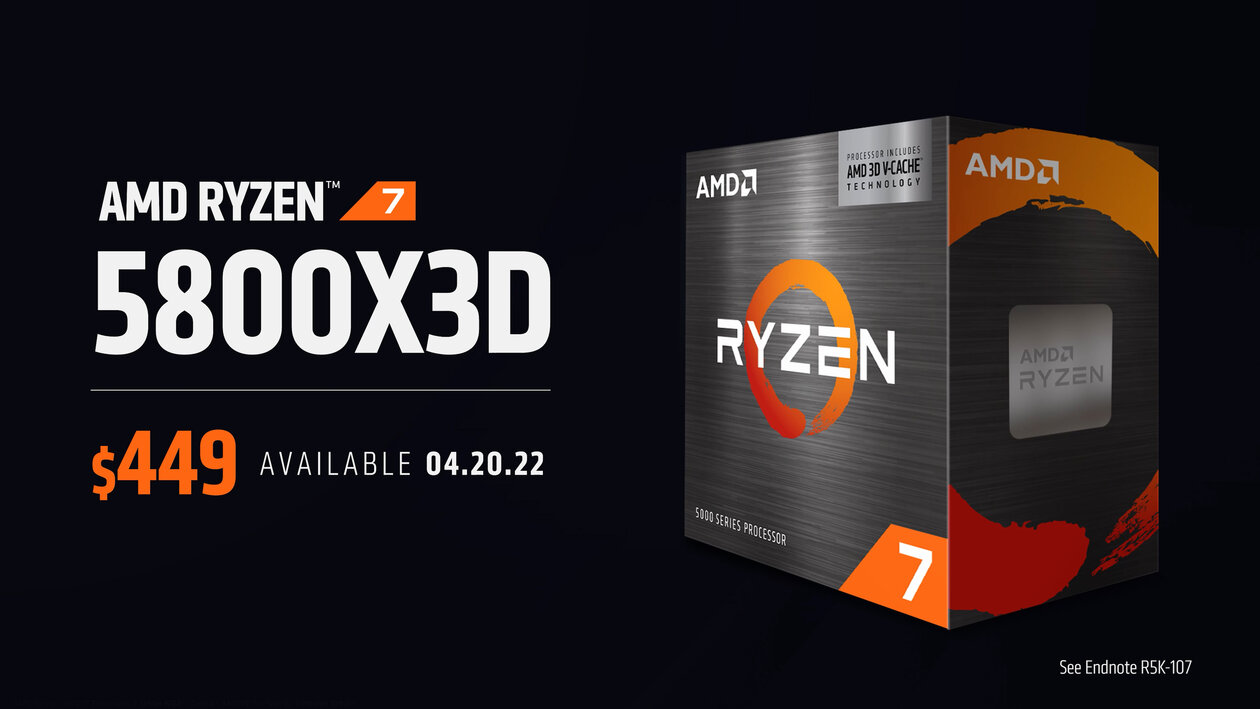 According to AMD's own benchmarks, the Ryzen 7 5800X3D matches and in some cases even outperforms the Intel Core i9-12900K in games. It will be possible to confirm or refute these statements closer to the release, when detailed reviews will be published, but for now our colleagues from XanxoGaming shared the results of testing new items in Shadow of the Tomb Raider.

Testing was conducted at 720p to reduce the influence of the video card on the result. Interestingly, the Ryzen 7 5800X3D was paired with the GeForce RTX 3080 Ti, while the Core i9-12900K and Core i9-12900KS benchmarks were paired with the GeForce RTX 3090 Ti. However, this did not prevent AMD's gaming flagship from getting ahead of its "blue" counterparts.

The Ryzen 7 5800X3D delivered an average frame rate of 231 fps, which is 22% and 16% faster than the Core i9-12900K (190 fps) and Core i9-12900KS (200 fps), respectively. It is worth adding that during the presentation, AMD announced a 10% advantage of the Ryzen 7 5800X3D over the Core i9-12900K in Shadow of the Tomb Raider.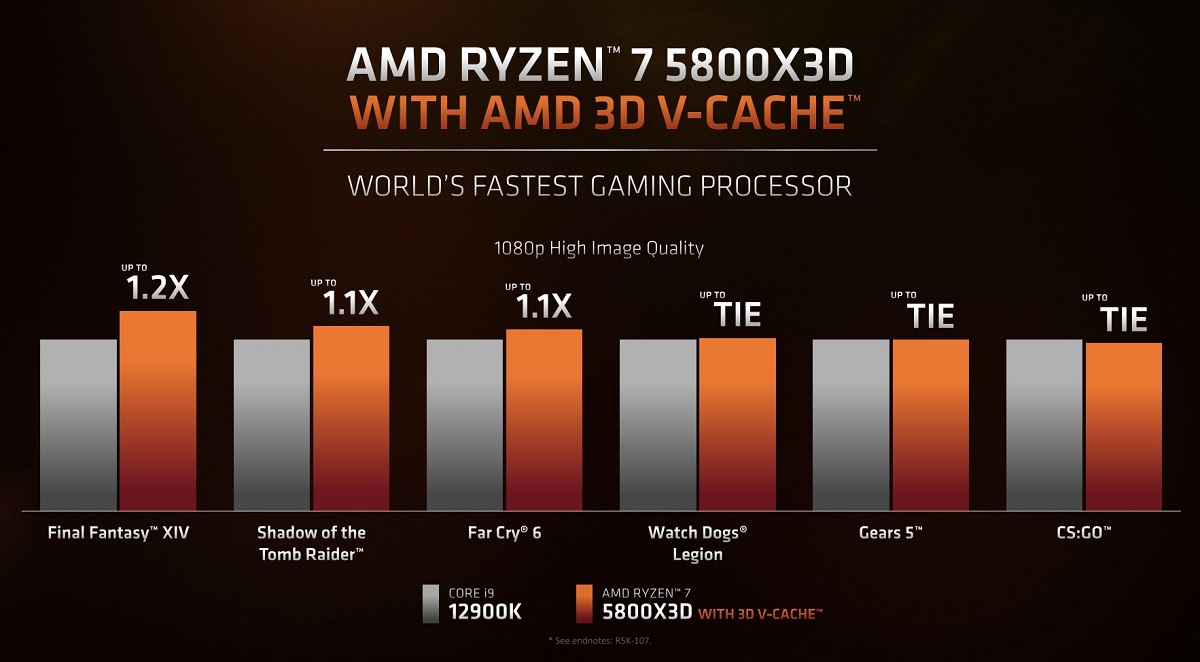 The AMD Ryzen 7 5800X3D will go on sale April 20th with a MSRP of $449. The processor is powered by eight Zen 3 cores clocked at 3.4GHz to 4.5GHz, with 96MB L3 cache, and will run on previously released AM4 motherboards (after a UEFI update). A certain disadvantage of the CPU will be the lack of overclocking, while it is possible to increase the frequency of the RAM and the Infinity Fabric bus.