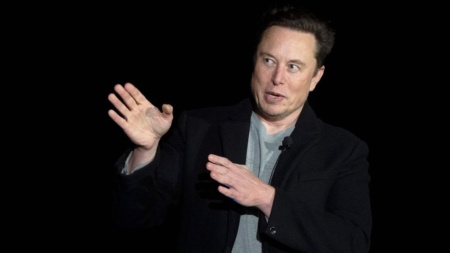 Elon Musk recently acquired a 9.2% stake in Twitter, and now he has shared his vision for the further development of this social platform. Shortly after the purchase, Musk posted a series of open-ended questions about the site's present and future, suggesting new features, highlighting problem areas, and making jocular comments.
One of the longest problematic areas of the service, Elon Musk considers Twitter's moderation policy. He has repeatedly raised relevant issues over the past years, lamenting the problems in the field of freedom of speech. However, since buying a share of Twitter, Musk has proposed a more prosaic change to the social network – adding an edit button so users can rewrite their posts after posting. This proposal revived the debate about whether such a feature would help or hurt general communication.
Musk also expressed concern that many popular Twitter accounts "rarely tweet and post very little content." At the same time, he asked:
Twitter is dying? For example, Taylor Swift has not posted anything for 3 months. And Justin Bieber only posted one post all year."
In another series of tweets, he criticized the service offered as part of the Twitter Blue subscription package. Musk argues that the service should be offered with an "authentication tick" and no ads, as "the power of corporations to dictate policy is greatly enhanced if Twitter depends on advertising money to survive."
Additionally, Musk asked his followers if Twitter should turn its San Francisco headquarters into a homeless shelter "since no one shows up there anyway." At the same time, 91% of his subscribers voted "yes". In another poll, Elon Musk asked if w should be "deleted on Twitter?". In this poll, the answer options were "yes" and "of course", and the majority of those who voted chose the answer "yes".
However, it became known that Elon Musk is no longer going to be on the Board of Directors of Twitter. This was announced by Twitter CEO Parag Agrawal. Although Agrawal confirmed last week that Musk will be appointed to the board of directors after he purchases a 9.2% stake in the company. But now Musk has decided not to take that seat.
"We announced on Tuesday that Elon will be appointed to the board of directors following a background check and formal acceptance," Agrawal wrote. "Elon's appointment to the board of directors was supposed to officially take effect on April 9, but on the same morning, Elon announced that he would not be a member of the board. I think it's for the best. We value and will always value the contribution of our shareholders, whether they are on our Board of Directors or not. Elon is our largest shareholder and we will be open to his proposals."
Joining Twitter's board of directors would have prevented Musk from owning more than 14.9% of the company's shares.
Source: The Guardian, The Verge
---