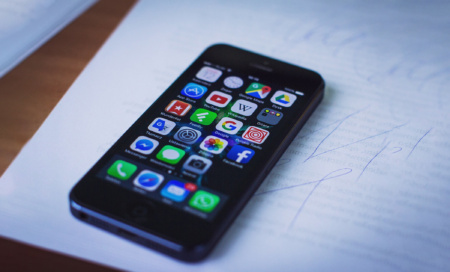 Last year, senior European Commission officials received a message from Apple warning that they were "the target of state-sponsored attackers." Reuters reviewed the documents and establishedthat we are talking about spyware from an Israeli company.
According to one of the documents, among the victims of the attack was Didier Reynders, a Belgian politician who has served as European Commissioner for Justice since 2019. At least four employees of the commission were also threatened.
Apple's warnings raised immediate concern for the commission, two officials said. In an email dated November 26, a senior technical officer sent a message to colleagues with experience with Israeli hacking tools asking them to stay tuned for additional warnings from Apple.
"Given the nature of your duties, you are a potential target," the employee said in an email.
Reuters was unable to determine who used Israeli spyware to attack Reynders and his colleagues, whether the attempts were successful, and if so, what the hackers might have gotten as a result. The European Commissioner and his representative did not respond to inquiries from the publication. European Commission spokesman Johannes Barke declined to comment. Apple also declined to comment.
The researchers said that the attacks could have taken place between February and September 2021 using ForcedEntry, software from the Israeli company NSO Group, which could gain remote and inconspicuous control over the iPhone. Previously, another Israeli spyware vendor called QuaDream also sold a nearly identical tool to government clients.
The NSO said in a statement that it was not responsible for the hack attempts, stating that the attack "could not have happened with the NSO's tools."
The company was recently blacklisted by the United States for alleged human rights abuses after a string of lawsuits, but officials have said they support an investigation into the attacks.
IT professionals checked at least several of the officials' smartphones for signs of compromise, but the results were inconclusive, according to two EU sources who spoke on condition of anonymity.
The European Parliament is to set up a commission of inquiry into the use of surveillance software in European member states on 19 April. The reason for the formation of the Commission was reports of hacking the phones of high-ranking opposition politicians in Poland with the help of Israeli spyware, as well as attacks on investigative journalists in Hungary.
Polish officials and an MP from Hungary's ruling party have acknowledged that their governments have purchased the NSO software, although both countries deny wrongdoing over allegations of internal espionage.
German authorities have warned users of the Russian antivirus Kaspersky – the program can be used for cyber espionage or cyber attacks
---