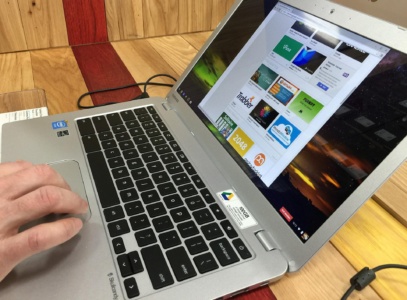 According to preliminary reports Gartner, Inc., global PC shipments totaled 77.5 million units in the first quarter of 2022. This is 7.3% less than in the first quarter of 2021. Analysts say that the market decline was affected by a sharp drop in Chromebook sales.
"Following an unprecedented surge in Chromebook sales in 2020 and early 2021 driven by demand from the US education market, Chromebook sales growth has slowed."
Mikako Kitagawa, director of research at Gartner
The overall PC market, excluding Chromebooks, grew 3.3% year on year. Slowing consumer demand is holding back business PC sales a bit. This is due to the return of employees to the offices, which has created a demand for desktop devices.
The decline in Chromebook sales had the biggest impact in the US, where total sales fell 16.5% year-over-year.
The leaders in PC shipments, according to Gartner, are Lenovo with a market share of 23.6%, HP with 20.5% and Dell with 17.7%. In fourth place is Apple, which occupies 9% of all global deliveries.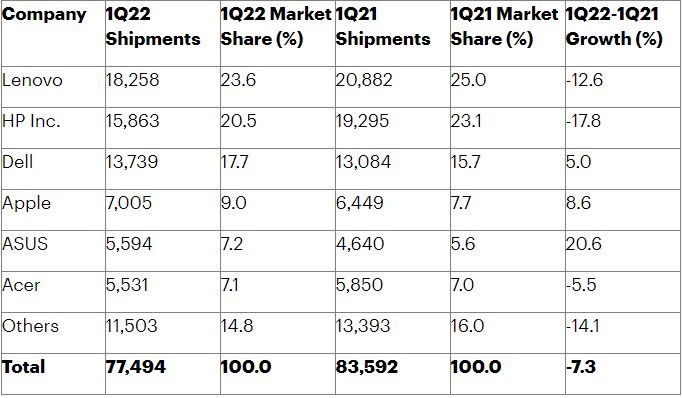 preliminary results International Data Corporation also confirm the reduction in PC shipments. According to them, in the first quarter of 2022, the demand for computers, workstations and laptops decreased by 5.1%. The two-year growth has been replaced by a slight pullback, but this does not mean that there is a crisis in the industry, despite the constant problems with the supply chain and logistics. During the quarter, suppliers shipped 80.5 million PCs. And total shipments have exceeded 80 million units for the seventh consecutive quarter, a feat not seen since 2012.
"We are seeing some slowdown in both education and consumer markets, but all indicators show that demand for commercial PCs remains very strong. We also believe that the consumer market will pick up again in the near future."
Ryan Reith, Group Vice President, IDC Worldwide Mobile Device Trackers
Reports of IDC on world deliveries differ on fractions of percent. Lenovo remains the leading company with a market share of 22.7%, followed by HP Inc., Dell Technologies and Apple.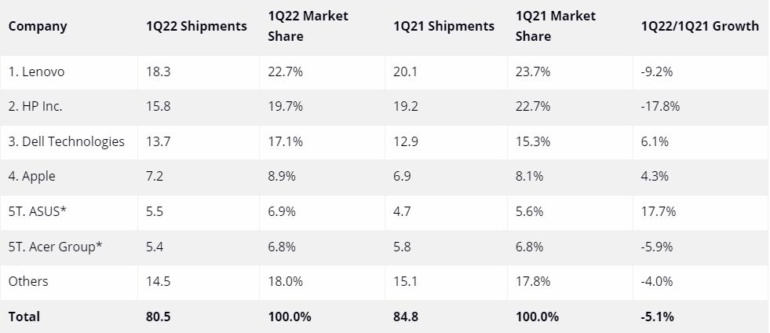 The last IDC report stated an increase in shipments of tablets and Chromebooks in 2021, but in the last quarter there was a sharp decline.
---