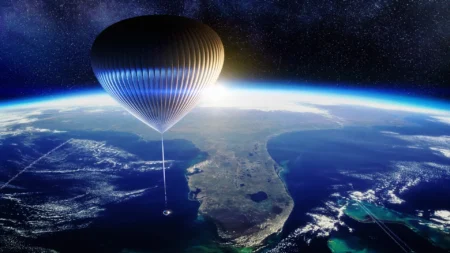 Hot air balloons are seen as one of the options for space tourism. They have a number of advantages. For example, flying on them does not require special training and, moreover, can be longer than on a rocket. Space Perspective is preparing a balloon for space tourism and has already shown the interior of its Spaceship Neptune. This is a passenger capsule for a giant balloon capable of lifting tourists to a height of 100,000 feet (30.5 km). Technically, this is the stratosphere, not outer space. Rise, stay in the stratosphere and descent should take 2 hours.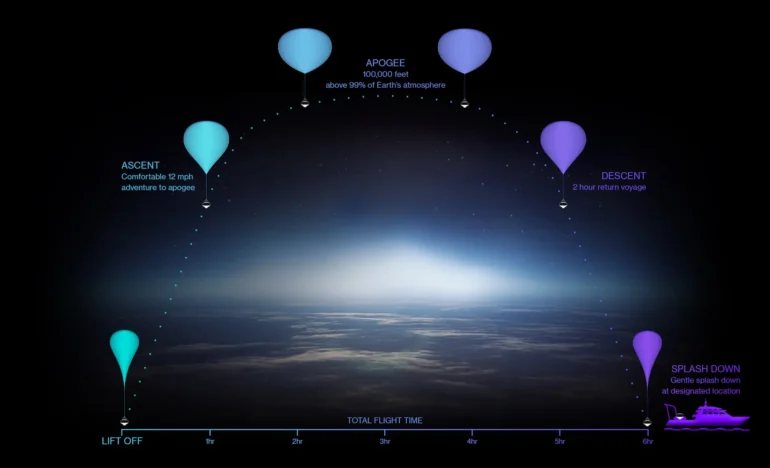 The cab has comfortable reclining seats. They can be arranged both for group events and for romantic dinners for couples. Also available are food and bar service, Wi-Fi connectivity, interactive screens for displaying information, customizable decorative lighting, and a telescope for Earth observation. And additionally implemented a "luxury" toilet room with a window. Space Perspective promises a 360-degree view for the Spaceship Neptune.
The company claims it is the only zero-emission spacewalk option. She also promises to create an environmentally friendly design using recycled materials for the balloon and environmentally friendly materials for the passenger capsule.
The ticket price for the Spaceship Neptune is $125,000 (Virgin Galactic offers space tourism services for $450,000). At the same time, the company asks for a refundable deposit of $1,000. The first flights are expected no earlier than the end of 2024. At the same time, Space Perspective has already sold the first 600 tickets, so now you can only book a seat for 2025.
Source: Engadget
---