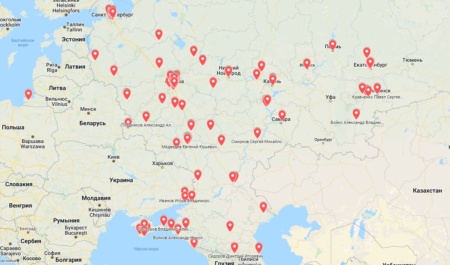 After mass looting and flight from the Kiev region, the Russian military sent the loot with the help of courier services in Belarus and Russia. IT army received data carriers, which indicate the phone numbers of senders and recipients, as well as delivery addresses.
Message from the editor: The guys from the 29th separate rifle battalion of the Armed Forces of Ukraine, who defend the border in the Sumy region, need thermal imagers. Details for transferring funds to a PrivatBank card – Andrey Zaika (soldier of the 3rd company of the 29th OkrStBat), card number 5363 5420 1878 0370. Thank you for your help. Glory to Ukraine!
"After the retreat from the Kiev region, the marauders sent things from the Belarusian Mozyr, the Russian Kursk and Zheleznogorsk and other border towns."
IT ARMY of Ukraine
Cyberwarriors have established the personal data of those who sent the things stolen from Ukrainians, including the date of birth, ranks, military units, personnel numbers and personal pages on social networks. All data can be find on the mapwhich is constantly updated.
A similar map was drawn up with the data of the Russian military, who killed and looted in Bucha.
---