Ubisoft has published a fresh roadmap for support on social networks Assassin's Creed Valhalla until May of this year. No major updates or additions are expected, only a few patches and new game mechanics.
A new mechanic is the armory, a separate building in your village where Eivor can store armor and weapons.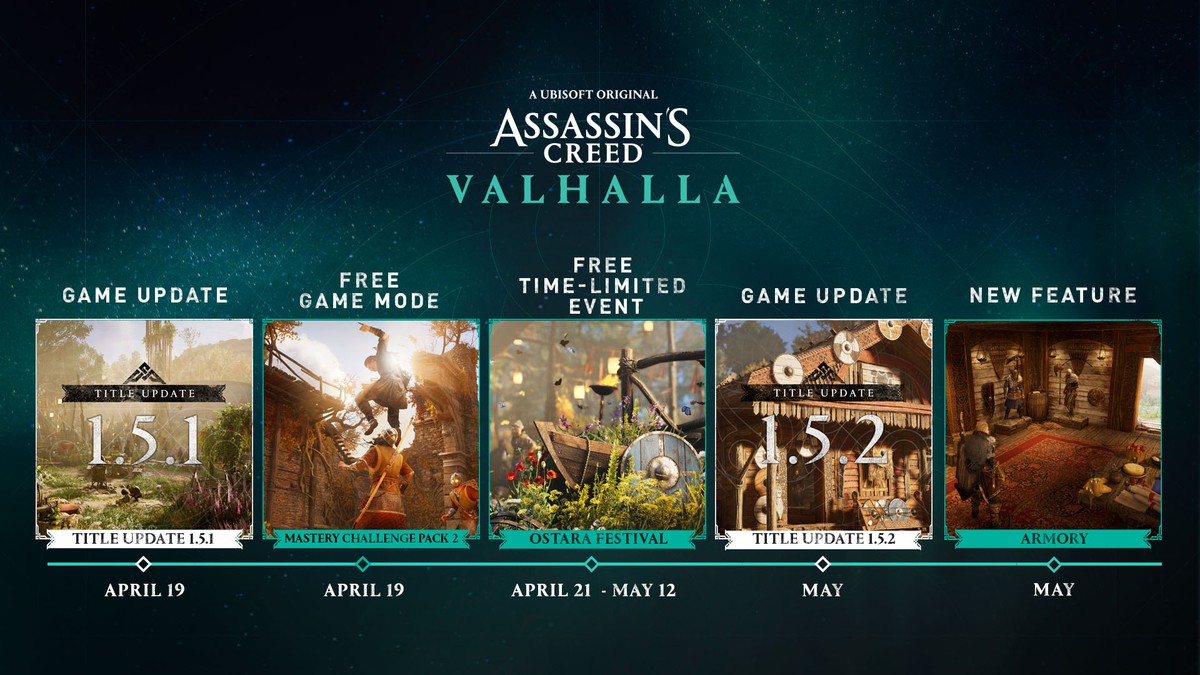 April 19 – Version 1.5.1 Patch and Second Set of Mastery Challenges

April 21-May 12 — the return of the Ostara festival

May – Update 1.5.2 and Armory
Assassin's Creed Valhalla available on PC and consoles of both generations. The game recently received a major Dawn of Ragnarok expansion.