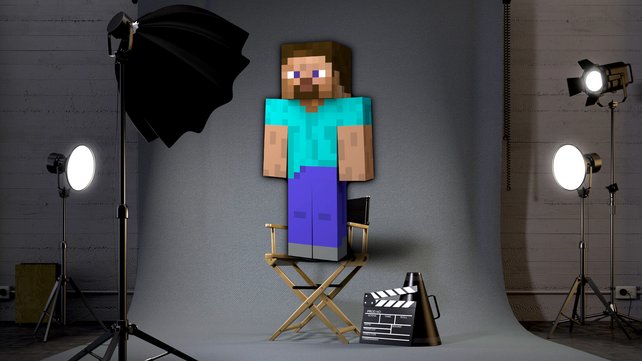 It has been quiet for a long time about the Minecraft film planned by Warner Bros., until now! As is known, a first actor for the block adventure should be found. This is no stranger and should be familiar to fans of movies like Dune or the hit series Game of Thrones.
Update from April 19, 2022 – 12:44 p.m.:
Last has actor Jason Momoa in the desert epic Dune and the actor was also seen in Aquaman, which was also produced by Warner Bros.
Now the acting star is said to be interested in the live-action Minecraft film. According to The Hollywood Repoter, Momoa is in final negotiations with the studio. A first actor could finally be found. (Source: The Hollywood Reporter)
At the same time, after several changes, the next director stand firm. Jared Hess is best known for his film Napoleon Dynamite.
If you are painfully waiting for the Minecraft film, you can at least wait this fan creation watch, which convinces with bombastic graphics:
Original message:
Where is the Minecraft movie?
Rewinding: It's April 2019, Mojang announces on its official Minecraft website: "We have a release date for the film!" Today, that announcement can no longer be found unless you use a nice website called Archive.org, which archives even deleted homepage entries.
After several setbacks and reorientations had previously slowed down the project, at this point it was everything is already wrapped up – A studio was found with Warner Bros., director should be Peter Sollett and the first details of the plot were already known.
The film is said to be about a teenage girl and her unlikely group of adventurers. After the ender dragon left a path of devastation, they must save their beautiful block world.
Why did Warner Bros. postpone the film?
Well, we all have them global pandemic and thus experienced its far-reaching effects. Like so many other film and game productions, Warner Bros. had to make some changes to the plan for the Minecraft film. Make way for bigger films like The Batman and The Matrix. While these could now appear as scheduled after a postponement, Minecraft had to wait.
And this status still stands today. Because for the film to the sandbox hit is so far no new date given (Source: The Hollywood Reporter).
If you scour the internet for traces of a Minecraft movie today, you won't find much from Warner Bros. With the rumors about Jason Momoa, the chances of implementation should definitely have increased.
You don't want to miss any more news, guides and tests for new games? Always want to know what's happening in the gaming community? Then follow us on Facebook, Youtube, Instagram, Flipboard or Google News.