Canadian studio Tribute Games and French company Dotemu presented an 11-minute gameplay video of the old-school action game Teenage Mutant Ninja Turtles: Shredder's Revenge.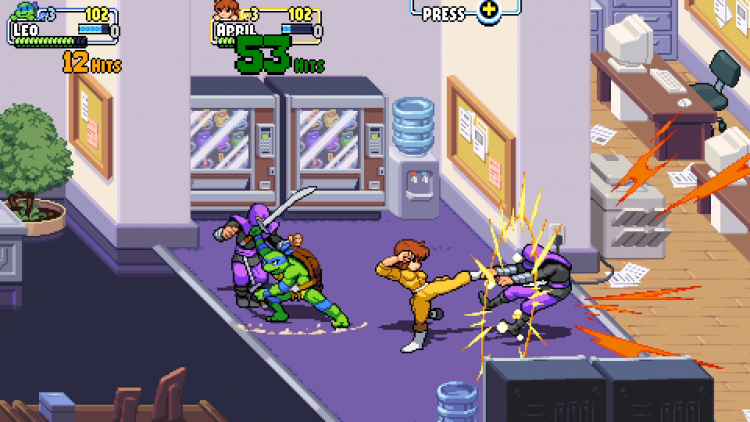 The video appeared on the IGN YouTube channel. The video captures the passage of the first two levels of the game. Cheerful runs through densely furnished offices with scattered documents, vending machines and computers with CRT monitors here are replaced by brawls in the open space.
Dirty streets with broken shop windows, a leaky fire hydrant, and overflowing trash cans are hallmarks of the second level.
AT separate note the IGN website also indicates that the voice acting of key characters was entrusted to the actors who gave their voices to the heroes of the animated series Teenage Mutant Ninja Turtles (broadcast from 1987 to 1996).
Teenage Mutant Ninja Turtles: Shredder's Revenge is due out this summer on PC, PS4, PS5, Xbox One, Xbox Series X and S, and Nintendo Switch.
If you notice an error, select it with the mouse and press CTRL + ENTER.