Characteristic panels are also available here.
Characteristic panels are also available here.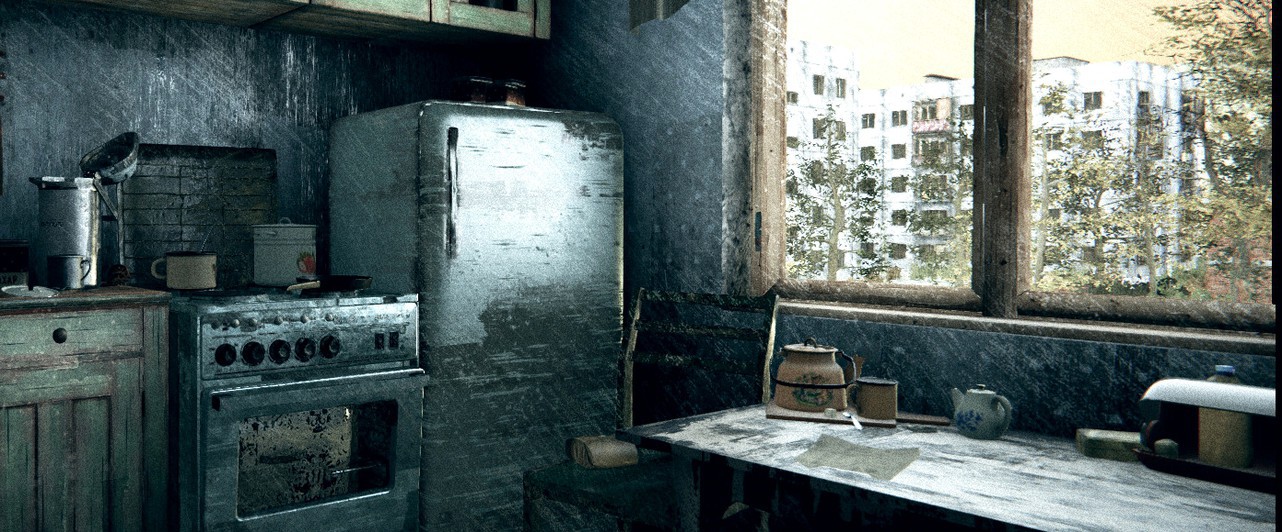 Ensk studio is working on the Evil Next Door survival game. His footage will seem familiar to residents of Eastern European cities: the events of Evil Next Door take place in the post-Soviet town of Ensk, where not everything is going smoothly.
First, an epidemic hit Ensk: the city was surrounded by the military, the streets were empty, people began to fight for resources. It soon became clear that the virus does not kill people, but turns them into bloodthirsty monsters.
Players are invited to try to survive in Ensk by exploring panel houses, abandoned garages, dirty porches and other recognizable places. You can study Ensk on behalf of several ordinary people; apparently, among them will be a TV presenter, a pensioner and a cashier.
For each character, a separate story was invented, as the players progress, they will switch between the characters. The developers promise to create a story generator, thanks to which not only the first passage will be interesting.
It is not only the infected that need to be feared. Evil Next Door has multiplayer where you can team up with other players, such as sharing supplies or looking into someone else's hideout. But you can also hunt competitors.
There is no release date for Evil Next Door, the game is being developed for PC.