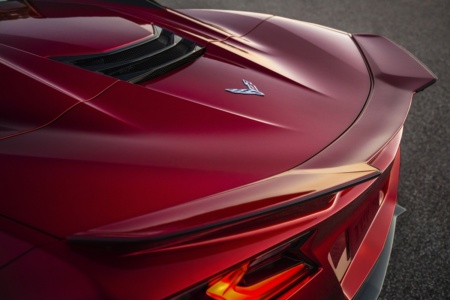 In addition to the new Chevrolet Corvette Z06 with a 670 hp V8 engine, an electrified version of the Corvette will be available in 2023. And then there will be an all-electric option. About this publication CNBC said Mark Reuss, president of General Motors (combines the Chevrolet, Buick, GMC, Cadillac, Baojun and Wuling brands). However, he did not specify when the all-electric car will be released and whether the electrified model will be a traditional hybrid or a plug-in hybrid.
The automaker also released a teaser for the Chevrolet Corvette hybrid. The video shows that the car rotates all four wheels: first the front, and then the rear ones are connected. Therefore, it is quite possible that it will be an all-wheel drive model.
Earlier, General Motors announced plans to sell exclusively electric vehicles by 2035. And by 2024, it wants to produce 30 new electric cars around the world, having invested $ 35 billion in electric and autonomous vehicles by then.
Honda and General Motors form alliance to build affordable electric vehicles by 2027
---