Scientists at the Massachusetts Institute of Technology developed simple technology for the production of sound speakers. They can be produced in rolls and are no more than ordinary paper wallpaper in thickness. Any surface can be turned into a source of high-quality sound.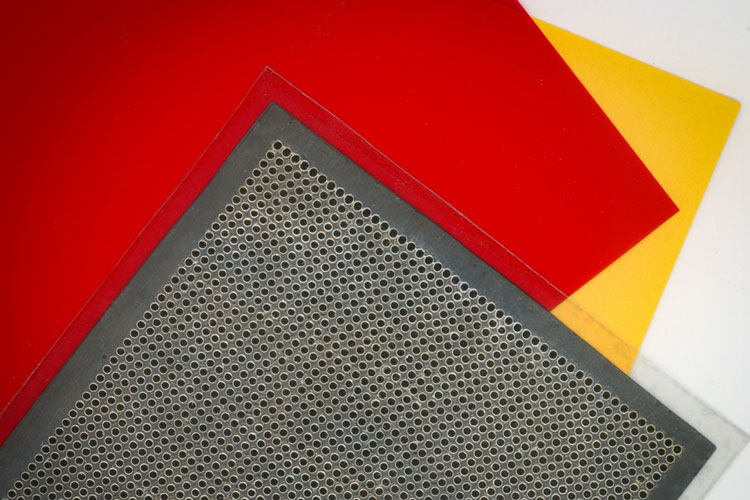 The researchers replaced a speaker with a single large cone with a continuous field of thousands of micron-sized cones (speakers). The height of each diffuser (dome) is 15 microns. It is about six times thinner than a human hair. During the sound, the cone stroke does not exceed half a micron. But all together, the microspeakers create a sound of considerable volume so that they can be used as conventional audio speakers.
"It's a wonderful feeling to take what looks like a thin sheet of paper, attach two clips to it, insert it into the computer's headphone port and start hearing sounds coming out of it. It can be used anywhere. It only needs a small supply of electricity to operate." — said Vladimir Bulović, Head of the Department of New Technologies Fariborz Maseeh, Head of the Laboratory of Organic and Nanostructured Electronics (ONE Lab), Director of MIT.nano and lead author of the article.
During the experiments, a thin-film speaker was mounted on a wall 30 cm from the microphone. When powered by 25 V at 1 kHz, the speaker produced a sound pressure of 66 dB – the volume of a normal conversation. At a frequency of 10 kHz, the sound pressure increased to 86 dB, or the noise level on a busy street. At the same time, the consumption of a thin-film speaker was at the level of 100 mW per square meter of its area. A conventional loudspeaker would require over 1 watt to generate this sound pressure under similar conditions.
It is very easy to manufacture thin-film speakers. A piezoelectric film with a thickness of 8 microns is applied to the perforated plastic. A vacuum is created on top, and the lower part is heated to 80 ° C. The film is blown up in the holes and the diffuser dome is ready. More precisely, diffusers are formed over the entire area where there is perforation. The bottom of the film is laminated to avoid damage to the cones and reduce sound distortion. A piezoelectric, after a signal is given, begins to vibrate with its frequency and creates sound pressure in front of its front – it generates sound.
Such "wallpaper" can be used to paste over a room, the inner surface in airplanes and cars, and so on, which, in addition to the sound from the walls, will allow organizing active noise reduction. Also, the technology will allow producing interesting gadgets and, in general, will surely find a lot of applications in the field of entertainment and beyond.
If you notice an error, select it with the mouse and press CTRL + ENTER.