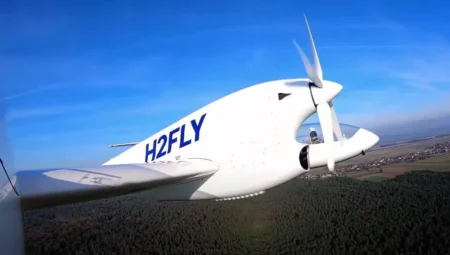 German aerospace company H2FLY has set a new world altitude record for a hydrogen-powered passenger aircraft. Her four-seat HY4 was the first aircraft of its type to reach an altitude of over 7,000 feet (2,134 m). The day before, the HY4 made the first flight for a hydrogen passenger aircraft from one major airport to another, covering 124 km from Stuttgart to Friedrichshafen.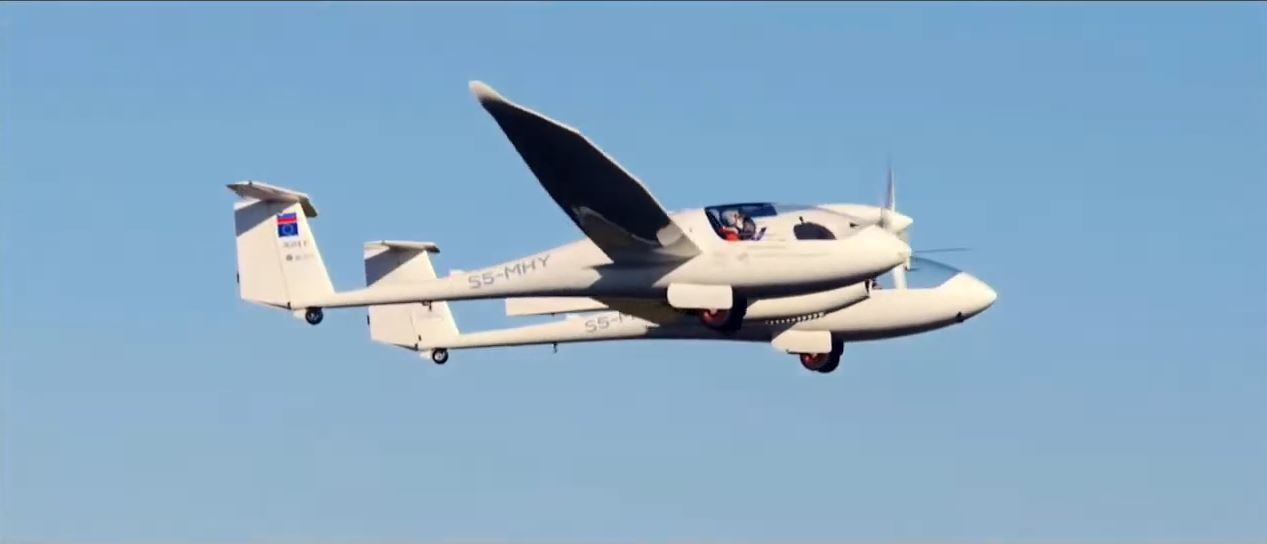 The HY4 is based on the Pipistrel Taurus G4 and features a distinctive twin fuselage. He first took to the air in 2016. However, while the G4 is an all-electric aircraft, the HY4 is a hybrid solution using a low-temperature hydrogen fuel cell system that was developed by the Institute of Engineering Thermodynamics in conjunction with Hydrogenics.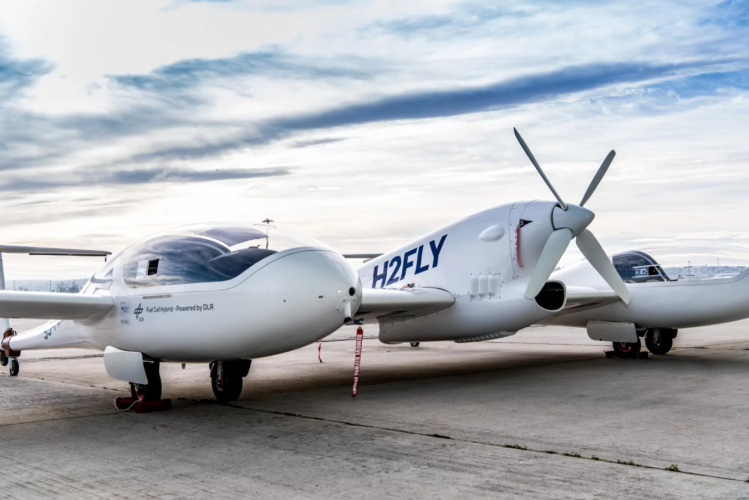 To reduce weight, the hydrogen is stored under pressure in two carbon composite tanks, one in each fuselage. They power the fuel cell, while lithium-ion batteries provide power boost at peak times for the 80kW electric motor. The aircraft has a cruising speed of 145 km/h and an estimated flight range of up to 1,500 km with minimal payload and optimal flight conditions.
"This is an outstanding achievement for H2FLY as no other hydrogen-powered passenger aircraft has yet flown between two commercial airports," said H2FLY co-founder and CEO Dr. Josef Kallo. "We are also very excited to set a new world record by reaching over 7,000 feet with our HY4 aircraft."
H2FLY hopes that "in just a few years" it will be possible to fly hydrogen-electric aircraft carrying up to 40 passengers over distances of up to 2,000 km.
Source: newatlas
---