Insider and journalist Tom Henderson took note of a post by Pete Johnson, a senior recruiter at Electronic Arts, who is looking for an experienced producer for the Codemasters Cheshire (DIRT 5) team.
According to Johnson's post, EA has assigned the studio to help Criterion Games work on the Need for Speed ​​franchise outside of a new game coming out this year. This indirectly confirms Henderson's information that the DIRT series is on pause.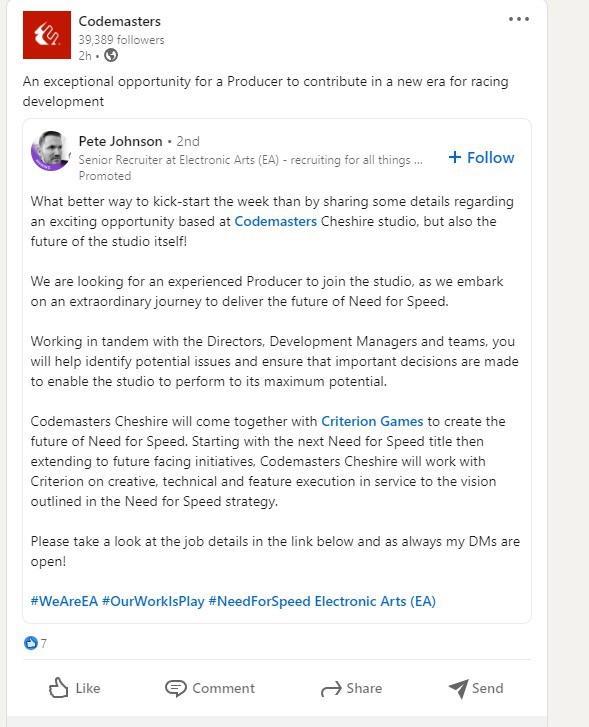 Previously, there was information that Codemasters Cheshire will take part in the completion of the development of NFS (2022) exclusively, since Criterion has been helping DICE drag it to the release of Battlefield 2042 for a long time.
It is likely that Codemasters Cheshire will become for Criterion Games the same lifesaver that Ripple Effect (formerly DICE LA) is for Swedish DICE.
The new Need for Speed ​​will be released on PC, PS5 and Xbox Series X|S. The game will take place in a city inspired by Chicago. The racing will have a photorealistic picture, as well as anime visual effects.