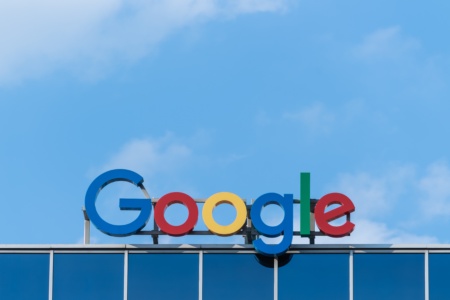 2021 was a record year for Google's parent company, Alphabet. Then the annual revenue reached $ 257 billion. The new year turned out to be less successful for the company: despite the growth in revenues in the first quarter by 23% compared to the same period last year, expenses also increased.
Net profit fell to $16.4 billion from $17.9 billion last year, according to documents companies. R&D spending up more than $1 billion compared to the first quarter of 2021, rising from $7.485 billion to $9.1 billion. New York Times notesthat the company made a profit of $4.8 billion last year, and recorded a loss of $1.07 billion in the first quarter of 2022.
Google's Q1 revenue:
2022: $68.0 billion
2021: $55.3 billion
2020: $41.2 billion
2019: $36.3 billion
2018: $31.1 billion
2017: $24.8 billion
2016: $20.3 billion
2015: $17.3 billion
2014: $15.4 billion
2013: $12.9 billion
2012: $10.6 billion
2011: $8.6 billion
2010: $6.8 billion
— Jon Erlichman (@JonErlichman) April 26, 2022
Google's search business remains the most successful, generating $39 billion, up from $31 billion in the first quarter of 2021. The overall advertising business, including search, YouTube, and various ad networks, was able to raise $54 billion in the first quarter.
YouTube ad revenue also rose to $6.86 billion, but overall growth slowed. Last year it was 30%, but this year it is only 20%. The company tried to compete with TikTok by expanding Shorts support for creators and viewers, but growth fell short of analysts' expectations and share prices fell about 7%.
"The first quarter saw significant growth in search and the cloud in particular, which are helping people and businesses as the digital transformation continues. We will continue to invest in great products and services and create opportunities for partners and communities around the world."
Google and Alphabet CEO Sundar Pichai
Speaking to investors, Pichai mentioned the investment in YouTube Shorts, which has reached 30 billion daily views, four times more than a year ago, and that the company is primarily focused on creating great experiences. He specifically talked about plans for a redesigned YouTube interface that will give viewers more control and the ability to leave comments while watching on a connected TV, as well as expanded support for short films. The service will also cut a significant portion of its YouTube Originals division.
Capitalization Alphabet for the first time reached 2 trillion dollars. Of the American companies, only Apple and Microsoft have previously managed to do this.
---