Saudi Arabia's Sovereign Investment Fund owns a 61% stake in U.S. electric car maker Lucid Motors, and Saudi authorities this week expressed intentions to buy up to 100 thousand electric vehicles of this brand in the next ten years. They will be produced not only at a facility in Arizona, but also at a local facility in Saudi Arabia, which will appear there in the future.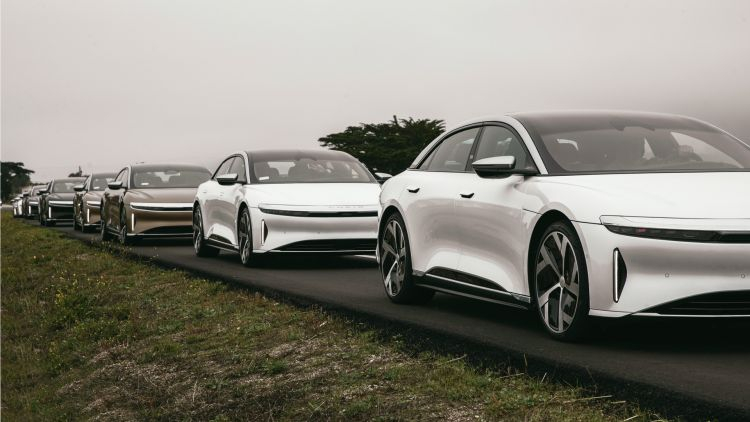 Since Lucid will not be able to produce more than 12 or 14 thousand Air sedans this year due to a shortage of components, initial deliveries for Saudi Arabia will be limited to one or two thousand cars per year, starting no later than 2023, but from the middle of the decade quotas for deliveries to this country will be increased to 4 or 7 thousand per year. After the launch of local assembly of electric vehicles at a facility in Saudi Arabia, deliveries of American-assembled cars will be maintained.
The current agreement does not provide for any benefits on the purchase price or customs duties. Moreover, the buyer undertakes to buy only 50,000 electric vehicles, and the second 50,000 will be purchased only if there is a corresponding need. In the U.S., the company already began selling the Lucid Air EV, priced at $169,000 last October, and will start shipping in Canada this spring. The machine is characterized not only by impressive dynamics and high power of the power plant (up to 1000 hp), but also by a large power reserve without recharging – up to 840 km in the maximum configuration.
In the future, Saudi Arabia intends to buy electric vehicles Lucid and other models, if any, get on the conveyor. Initially, the company wanted to produce 22,000 electric vehicles this year, but in February, due to shortages and rising prices for raw materials, it was forced to reduce the forecast to 12 or 14 thousand cars. News of the award this week sent Lucid Motors stock up 5.4%.
If you notice an error, select it with the mouse and press CTRL + ENTER.