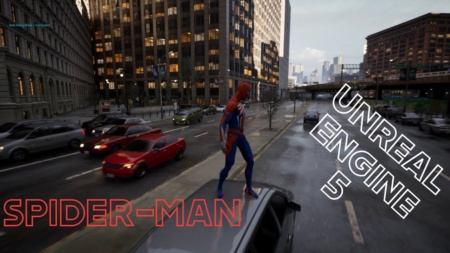 The Unreal Engine 5 engine, the capabilities of which were shown on the demo of The Matrix Awakens, interested modders. There is already a version with Superman, and recently YouTuber dwr showed a technical demo of the game about Spider-Man. It can even download and test the strength of the PC, because you need top-end hardware to run it.
The YouTuber used the resources of a fan-made project about Spider-Man on Unreal Engine 4, porting it to a new engine.
The video shows imperfect animation and movement of the hero, but, nevertheless, this is a rather interesting demo.
A preview of Unreal Engine 5 with improved ray tracing and support for large worlds was released on February 23rd. The first demo featured a redesigned Unreal Editor, performance improvements and an expanded set of geometry editing tools.
The technical art director of the Gearbox studio created a physically correct 3D black hole simulator on the Unreal Engine 5 engine
---