El Salvador, which made bitcoin legal tender on par with the dollar last September, has been joined by the Central African Republic. About it informed office of President Faustin Arcange-Touadéra.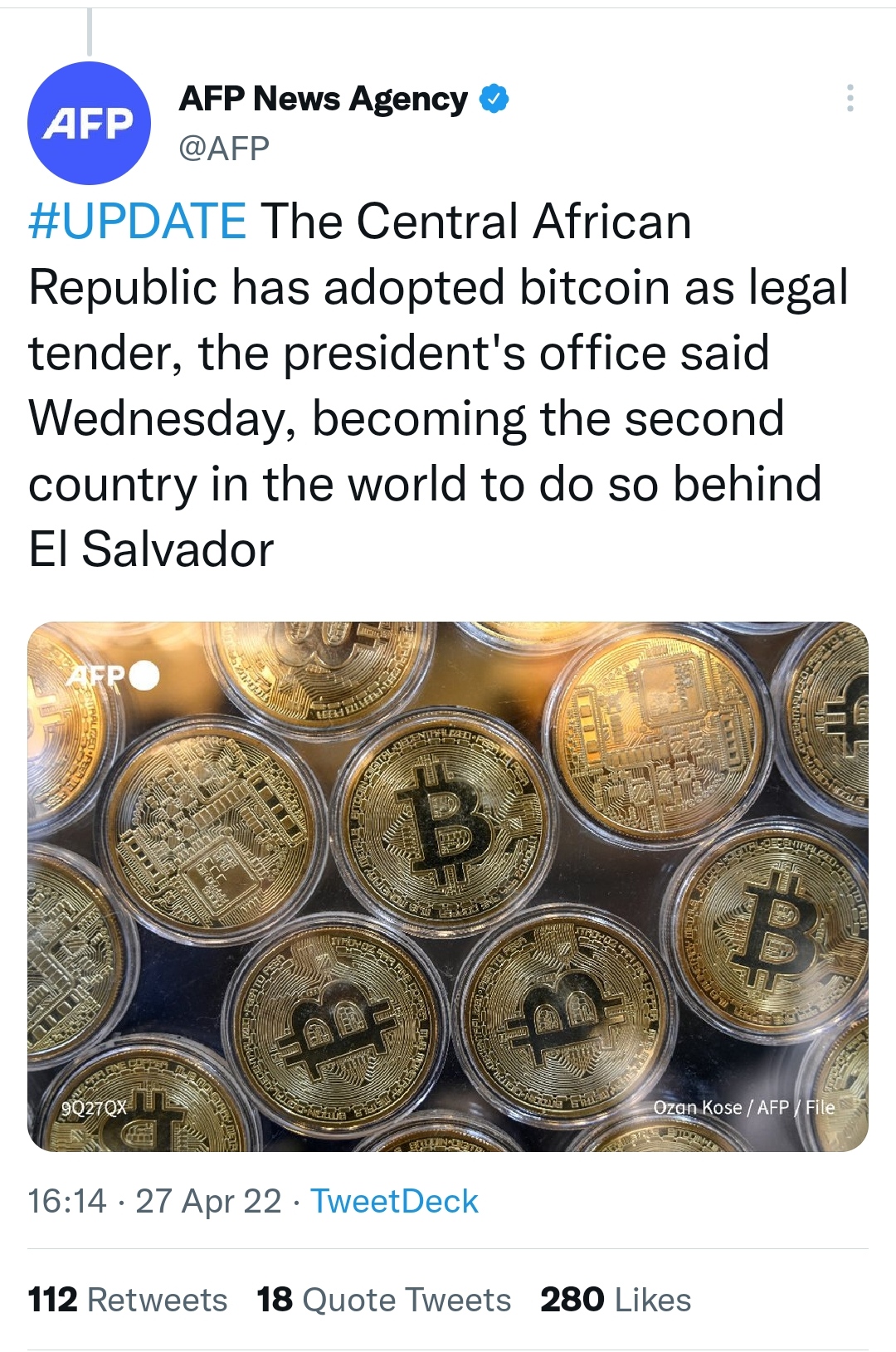 The Central African Republic, despite the huge reserves of minerals, is one of the poorest countries in the world. In terms of GDP per capita, the country is third in the world from the bottom. Things are worse only in Somalia and Burundi.
Bitcoin will operate in the country on a par with the local franc. If the country manages to popularize bitcoin and attract miners and crypto enthusiasts to the country, then this will give a very strong acceleration to the local economy.
Perhaps if, over time, the economies of El Salvador and the Central African Republic show growth, then the rest of the countries will follow their example. So far, El Salvador has a rather low acceptance of bitcoin among ordinary citizens, but the cryptocurrency has been recognized as a means of payment for quick transfers to the country and attracting businesses.