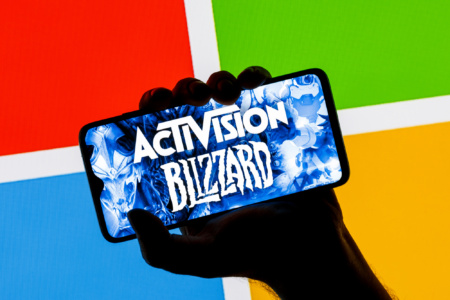 Analysts suggest that even if Activision Blizzard shareholders approve the $69 billion sale to Microsoft, Wall Street believes the antitrust authorities will be able to reverse one of the largest mergers in US history.
The game studio is now trading 25% below the $95 that Microsoft is offering. This indicates that investors believe that the buyout will not take place and do not want to take risks, although you can earn on the difference twice as much as after Elon Musk's offer to buy Twitter.
Activision shares have been hovering around $76. Anyone who buys now will receive $95/share if the Microsoft deal is approved. That's quite a return, with a discrepancy suggesting that the market believes the deal will fail.
— Jason Schreier (@jasonschreier) April 28, 2022
Investors fear that tough antimonopoly statements mean the deal is blocked or will be subject to delays even if it is approved. Also, this deal will require the approval of other governments, including the European Union and China.
If the merger happens, it would make Microsoft the #3 gaming company in the world and also give it full rights to the Call of Duty and World of Warcraft franchises. Additionally, Microsoft will take control of developer Candy Crush King, which had $2.58 billion in revenue last year.
An active group of shareholders, SOC Investment Group, which has only a small stake, called on other shareholders to vote against the deal. They also oppose a golden parachute for Activision CEO Bobby Kotick, who will receive more than $375 million when he leaves.
The deal will be reviewed by the Federal Trade Commission, led by Lina Khan, who is known for her tough approach to reviewing transactions of the largest technology companies. The authority has already blocked the acquisition of Nvidia Corp. Arm Ltd. as well as the Lockheed Martin Corp. with Aerojet Rocketdyne Holdings Inc.
---