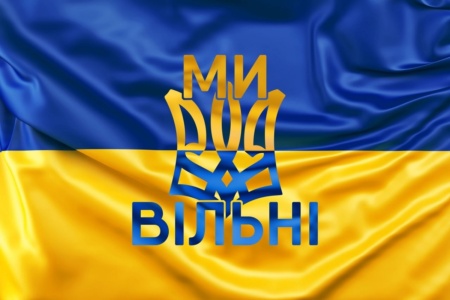 On April 29 of the current year, the mobile operator lifecell reported its financial and operating results for the 1st quarter.
Message from the editor: Our defenders from the 115th brigade, which is currently fighting in the east, need a pickup truck. Details for transferring funds to a monobank card – Polyanskaya Karine Sergeevna, card number 5375414101372265. We ask you to take part in the fundraising.
Glory to Ukraine!
"Since the beginning of the full-scale Russian invasion, the lifecell team has been working 24/7 to ensure uninterrupted network operation and provide communications to Ukrainians, which can help in critical situations and save the lives of many people," the press service said in a publication.
The company's revenue growth increased by 21.5% (to UAH 2.306 billion versus UAH 1.899 billion for the same period in 2021) and EBITDA (earnings before taxes, interest and depreciation) by 20.0% on an annual basis or by UAH 215 million — up to UAH 1.292 billion compared to the same period last year.
From January to March 2022, the company received a net profit of UAH 209.4 million, which is 2.5 times or UAH 126 million more compared to the same period last year. On an annual basis, the active three-month subscriber base in Q1 2022 increased by 11.3% to 8.9 million (against 8 million last year). Also, for the 1st quarter of this year, the company's capital investments increased by 24.3% – up to UAH 711.6 million.
Three-month ARPU (revenue per subscriber) in the 1st quarter increased by 11% to UAH 75.6, and active three-month ARPU grew by 7.1% year-on-year (to UAH 84.3). The indicator of 12-month active MoU (the number of minutes used by the subscriber) decreased by 4.1% (to 170 minutes against 177.2 minutes in the 1st quarter of last year).
Since the beginning of the war, lifecell has been providing additional 60 minutes for calls to any numbers within Ukraine, if the package minutes are over or the subscriber has no funds on his account.
Also, subscribers who were forced to leave Ukraine due to hostilities received 5 GB of mobile Internet in 30 countries in March and April.
Every day, on average, about 10% of lifecell base stations are temporarily out of service, mainly due to power outages. At the end of March, about 60% of lifecell stores were open all over Ukraine.
Since the beginning of the war, Ukrainian mobile operators have provided free mobile services worth UAH 600 million. And more than 25 million were transferred to charitable foundations
---