Swedish company Paradox Interactive reported about the most profitable quarter in its history. The console versions of the Crusader Kings III strategy helped achieve record highs between January 1 and March 31, 2022.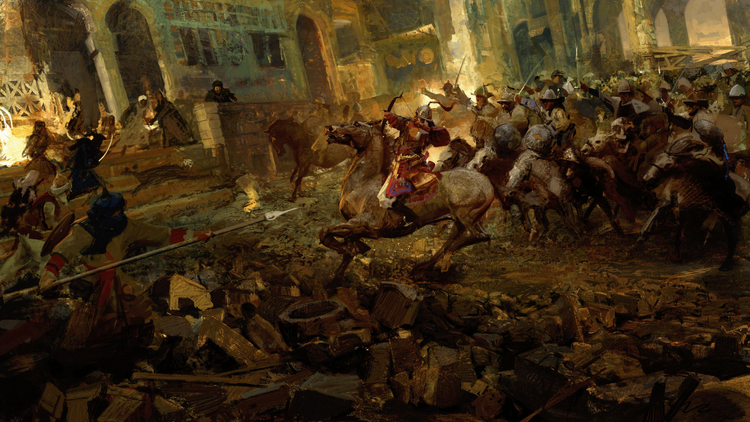 In the first quarter of 2022, Paradox Interactive's revenue was 476.1 million SEK ($48.2 million), which is 31% more than in the same period in 2021. Operating profit reached SEK 208.5 million ($21.1 million), up 125% from the same quarter last year, and net income was SEK 168.6 million ($17.1 million). City-building simulator Cities: Skylines, as well as the strategy games Crusader Kings III, Europa Universalis IV, Hearts of Iron IV and Stellaris played a key role in the growth of indicators.
On February 8, Crusader Kings III received its first major expansion, the Royal Court, with a full throne room and an overhauled culture system. By mid-March, its sales exceeded 1 million copies, and the main game – 2 million units. The DLC was a success despite mixed reviews in Steam (48% positive with a total of over 2600 reviews): Users are dissatisfied with the amount of content, price and technical condition. On March 29, the strategy became available on PlayStation 5, Xbox Series X and S (on Microsoft consoles – also on Xbox Game Pass).
In the first three months of the year, DLCs were also released for other games. On January 25, Cities: Skylines released its first expansion in two years, Airports with an airport design system, and on January 27, Prison Architect got the Perfect Storm expansion, which added natural disasters.
"The new releases and cost containment measures helped us achieve the largest quarterly profit in the company's history, Fredrik Wester, CEO of Paradox Interactive, said. — This speaks to the strength of our business strategy and the effectiveness of change. The results show that we are on the right track. We are confident that in the long term we will be able to work even better."
Paradox Interactive is currently preparing new games within existing franchises, as well as add-ons and small experimental projects. Officially, only two major releases are known – the role-playing action Vampire: The Masquerade – Bloodlines 2 (the publisher still does not disclose the name of the studio to which it transferred the development) and the global strategy Victoria 3, which Paradox Development Studio is working on. In terms of DLC, the Overlord expansion will be released for Stellaris on May 12th with new roles for vassals, enclaves, megastructures and origins, and on May 31st for Crusader Kings III the Fate of Iberia bundle with content for the Iberian Peninsula will be released.
New announcements and screenings will take place at the PDXCON 2022 event, which will take place on September 2 and 3 in Stockholm.
If you notice an error, select it with the mouse and press CTRL + ENTER.