A few weeks before the official release, the developers at Rebellion gave us a fresh trailer for the upcoming shooter "Sniper Elite 5". In this, the multiplayer and other features are highlighted.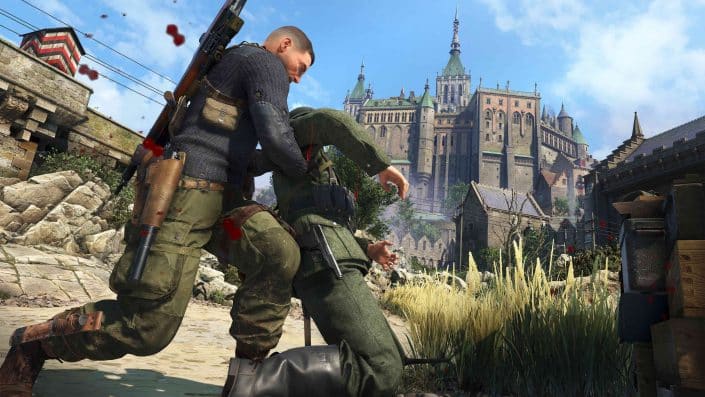 With "Sniper Elite 5", the popular shooter series from Rebellion will enter its next round in a few weeks. In line with this, the studio provided a fresh trailer for viewing.
In this, the developers go into the various features that are offered to you in "Sniper Elite 5". Including the various customization options, the completely revised multiplayer component and more. Just as was the case in the various predecessors, in "Sniper Elite 5" you take control of a sniper who moves through the areas as quietly as possible and waits for the right moment to eliminate given targets.
New invasion mode on board
One of the most interesting new features of "Sniper Elite 5" is the new invasion mode. Here, a player is offered the opportunity to invade another user's ongoing game in the role of an Axis sniper. The winner of this deadly duel can look forward to valuable rewards. What is interesting is that the invasions can be initiated in both solo mode and coop mode.
More news about Sniper Elite 5:
"Invasion Mode is a fantastic addition to the Sniper Elite 5 gameplay experience. A human intruder acts differently and their next moves are harder to imagine. This increases the challenge, which in turn creates an intense, tense atmosphere. Players are notified that an Axis sniper has invaded their session, and a high-stakes, nerve-wracking game of cat-and-mouse begins."
"Sniper Elite 5" will be available on May 26, 2022 for the PlayStation platforms, among others.
More news about Sniper Elite 5.
Discuss this news on the PlayStation Forum
Links to Amazon, Media Markt, Saturn and some other retailers are usually affiliate links. If you make a purchase, we receive a small commission that we can use to finance the free-to-use site. You have no disadvantages.