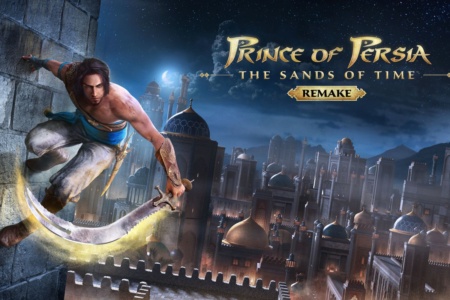 Ubisoft has announced a change in developer studio for the remastered version of Prince of Persia: Sands of Time. Instead of the Indian Ubisoft Pune and Ubisoft Mumbai, the game will continue to be developed by the Canadian office of Ubisoft Montreal.
Message from the editor: Our defenders from the 115th brigade, which is currently fighting in the east, need a pickup truck. Details for transferring funds to a monobank card – Polyanskaya Karine Sergeevna, card number 5375414101372265. We ask you to take part in the fundraising.
Glory to Ukraine!
"This decision is an important step, and the team, building on the work done by Ubisoft Pune and Ubisoft Mumbai, will determine the time needed to regroup at game scale to bring you the best experience of this remake of an all-time classic when it's ready."
Ubisoft
An update on the development of Prince of Persia: The Sands of Time Remake pic.twitter.com/8xQpqyPSwQ
— Prince of Persia (@princeofpersia) May 3, 2022
Apparently, the release of the game will be postponed again, although no specific date has been announced. A remake of the 2003 classic was announced in 2020 and was scheduled to release on January 21, 2021. The reaction of the players to the updated graphics of Prince of Persia was extremely negative, and the release was first postponed to March 18, 2021, and then stopped altogether. During a recent financial report, Ubisoft said it plans to release The Sands of Time before March 2022. Then it was stated that the release is scheduled for 2022. The developer report suggested a possible release for fiscal year 2022-23, which could indicate a release in March 2023.
The Montreal studio, in addition to Prince of Persia, is working on the creation of Roller Champions and supporting Rainbow Six: Extraction.
---