Stratolaunch Company reported about conducting the fifth test flight of its giant carrier aircraft Roc. He spent almost five hours in the air and climbed to a height of 6858 meters. This is the longest of all flights, which allowed to expand the boundaries of this platform for launching aircraft from the air.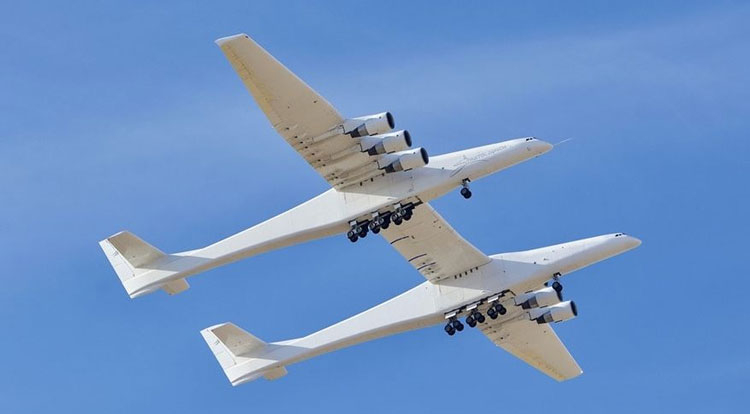 Initially, Stratolaunch was created to launch launch vehicles high above the ground, but later it was decided to turn it into a flying laboratory for testing hypersonic aircraft and equipment for them. To do this, the company is independently developing the Talon-A hypersonic airframe. It is a small craft 8.5 m long and 3.4 m wide with a starting weight of 2.7 tons.
It will be possible to hang three such gliders from the Stratolaunch carrier aircraft. At the moment, one pylon for hanging the airframe is attached to the central wing of the carrier aircraft. Checking the flight performance of the aircraft with the pylon installed was one of the objectives of the Roc's fifth test flight.
The pylon for attaching hypersonic demonstrators is a carbon fiber and aluminum structure in the form of a mini-wing and an adapter. The weight of the structure is 3.6 tons. To simplify the installation of the suspension, the pylon is equipped with winches, which makes it possible to quickly and easily lift hypersonic demonstrators onto it.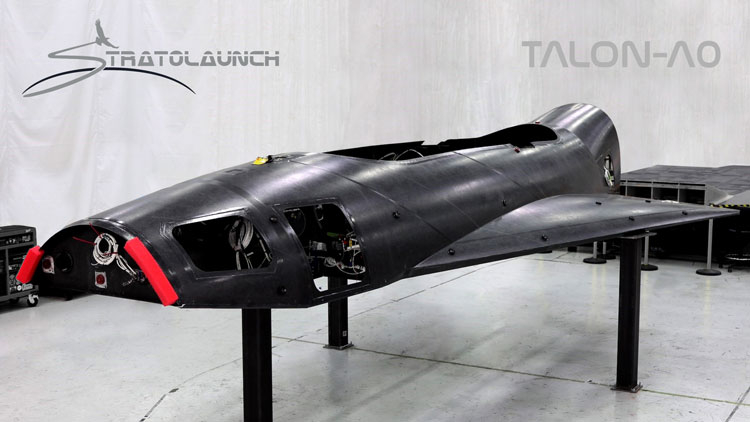 The company has produced two prototypes of the Talon-A hypersonic airframe – TA-0 and TA-1 – with the help of which it is studying the possible configuration of components and equipment. Also, Stratolaunch specialists began manufacturing the TA-2 prototype, which will be the first hypersonic reusable vehicle for future flight tests on the Stratolaunch Roc platform. It is expected that the provision of services to US government and commercial structures will begin during 2023.
Talon-A hypersonic gliders, which will accelerate to Mach 6 after separation from the carrier aircraft in the air, contain a number of compartments in the fuselage for the installation of test equipment. The container system promises the highest level of secrecy, allowing the military to test their equipment on Talon-A at the same time as civilians.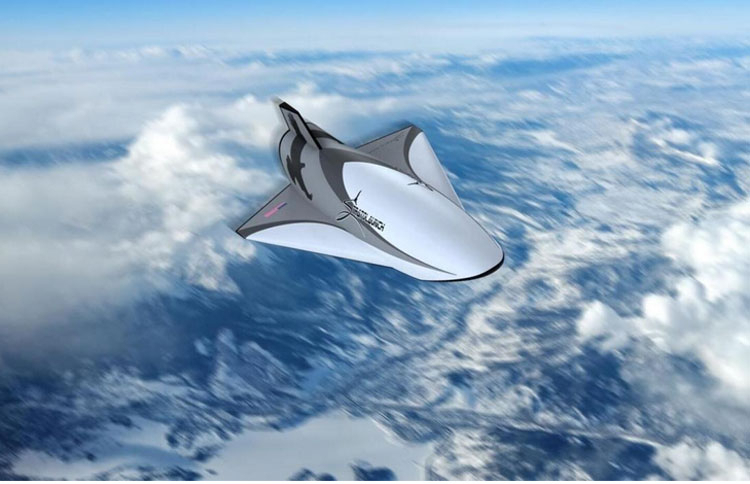 Stratolaunch founder Paul Allen once dreamed of launching rockets and satellites into space from a Roc plane. After his death in 2018, the company was sold, and in 2020 the new owner reoriented the carrier aircraft to the role of a flying laboratory for testing equipment and materials at hypersonic speeds.
If you notice an error, select it with the mouse and press CTRL + ENTER.