Hyundai told about the intention to build in the American city of Bozeman (PC. Montana) a center for the development and testing of innovative off-road vehicles – it will be called New Horizons Studio. The work will be carried out in conjunction with engineers from Montana State University.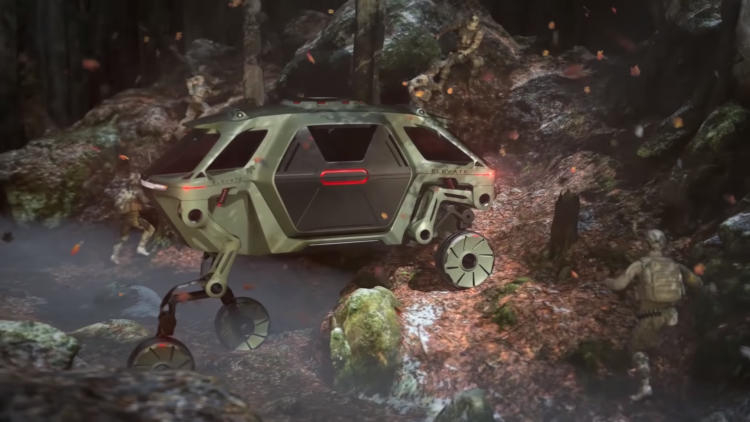 The object will appear on the territory of the Innovation Campus of the University of Montana. Over the next 5 years, New Horizons Studio will receive $20 million in funding, and the center will have 50 employees. The center will develop and test the so-called vehicles of maximum mobility (Ultimate Mobility Vehicles – UMV). In particular, we are talking about the concepts of Project Elevate and TIGER.
The Project Elevate concept was unveiled in 2019. It is a vehicle equipped with robotic legs with six degrees of freedom, and each leg ends in a wheel. This design significantly increases the car's patency: the legs work as passive and active shock absorbers when moving on wheels and fully unfold if the terrain is too difficult. Such vehicles will prove useful in both military operations and rescue missions – they are completely symmetrical and can move in any direction with equal success, offering access to the cockpit from all four sides. The description of the concept mentioned four seats, but in practice it was decided to implement the concept in a two-seat version.
Presented a year ago, the TIGER concept is a smaller and somewhat simplified version of the Elevate – now it is not a passenger vehicle, but a relatively small delivery robot that can also ride and walk.
The Montana facility will have an area of ​​1,100 to 1,400 m². This means that Hyundai engineers will be able to work closely with scientists and test cars on the state's rocky terrain. Construction of the New Horizons Studio will begin in June.
If you notice an error, select it with the mouse and press CTRL + ENTER.