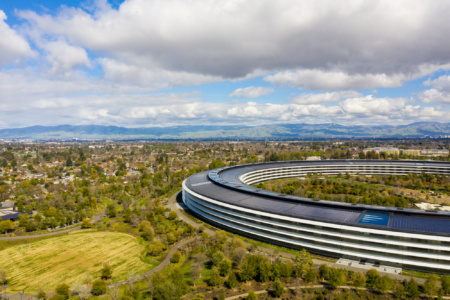 Quarantine restrictions in the United States are gradually being lifted and Apple has published new rules for the return of employees from remote work to their workplaces. Now they have to visit the office three times a week. A lot of people didn't like it, including Ian Goodfellow, director of machine learning at Apple. After the order was issued, he addressed his subordinates with a letter and announced his resignation.
Message from the editor: Our defenders from the 3rd separate UDA battalion, who are in the Zaporozhye region, need things to resist the enemy: quadrocopters and smartphones to control them, night vision sights. Details for transferring funds to a monobank card – Katerina Kolonovich, card number 5375411505235312. Please join the fundraising. Glory to Ukraine!
Ian Goodfellow, Apple's director of machine learning, is leaving the company due to its return to work policy. In a note to staff, he said "I believe strongly that more flexibility would have been the best policy for my team." He was likely the company's most cited ML expert.
— Zoë Schiffer (@ZoeSchiffer) May 7, 2022
Goodfellow himself believes that his team is more productive at home than in the office, and he expected more flexibility from the company, given the high productivity while working from home.
"We tell customers how good our remote work products are, but we can't use them ourselves? How can we expect customers to take this seriously? How can we figure out what remote work challenges need to be addressed if we don't live it?"
A phased return of workers to Apple Park began in April. The return plan looked like this:
From April 11 – one day a week in the office From May 2 – two days a week From May 23 – three days a week.
Despite appeals from employees, Apple executives refused to change the plan to return to the offices.
Ian Goodfellow worked as a research scientist at Google Brain before joining Apple. In 2017, MIT Technology Review ranked Goodfellow as one of the Top 35 Innovators Under 35, and in 2019, Foreign Policy magazine named him one of the Top 100 Global Thinkers.
---