Nintendo reported to investors about the upcoming games for the Nintendo Switch, presenting an updated schedule. From it it became known that Bayonetta 3 is still scheduled to be released this year. But Advance Wars 1 + 2: Re-Boot Camp, although it will be released, but when is unknown.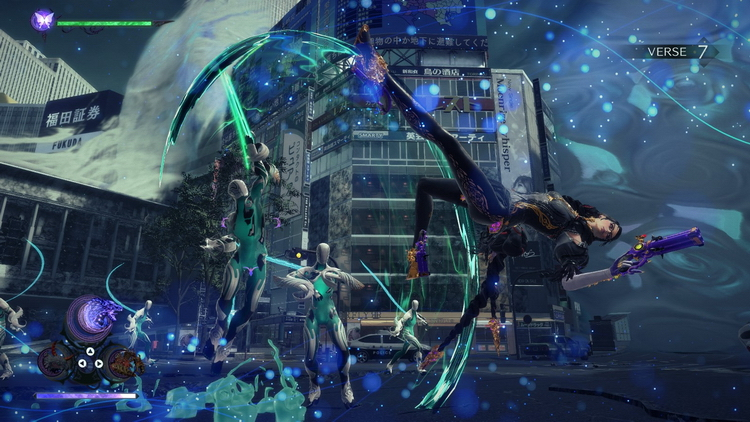 Bayonetta 3 was announced in 2017, but the game hasn't really been shown yet. In September 2021, Nintendo broke the silence and presented a new action trailer, where they promised to release the project this year. Judging by the schedule, plans have not changed.
Also, interesting things are happening with Advance Wars. Nintendo originally planned to release the game back in December of last year, but then was postponed to April. But in March, Nintendo, referring to "recent events in the world"announced the postponement of the release of Advance Wars 1 + 2: Re-Boot Camp indefinitely.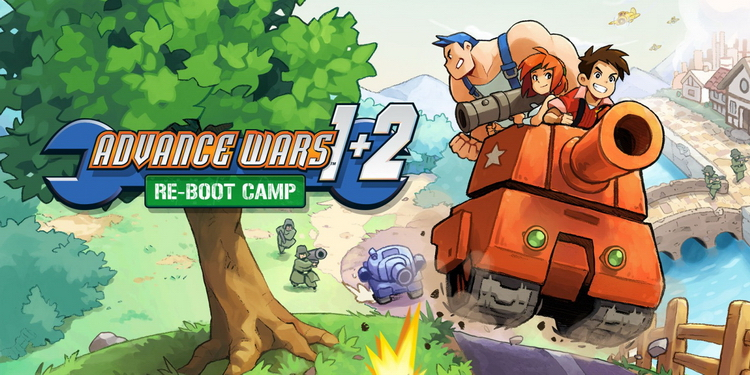 It's funny that for some users, a strategy pre-loaded from Nintendo eShop was available on the day of the planned release. However, the company soon canceled the pre-order, returned the money and closed access to the game. By including Advance Wars 1+2: Re-Boot Camp in their report, Nintendo has shown that the project won't be on the shelf for too long, but will probably be out in the foreseeable future.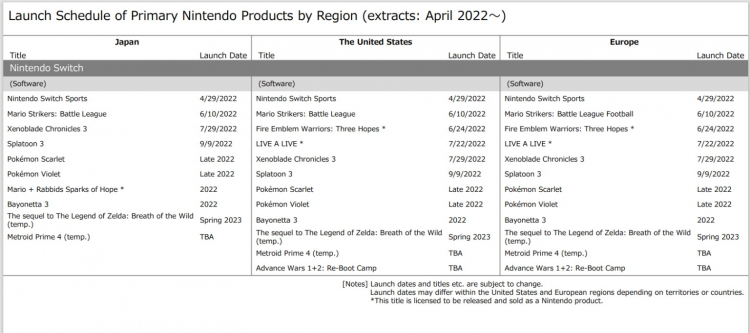 Nintendo release schedule in Europe:
Mario Strikers: Battle League Football – June 10;
Fire Emblem Warriors: Three Hopes – June 24
Live a Live – July 22;
Xenoblade Chronicles 3 – July 29
Splatoon 3 – September 9th
Bayonetta 3 – 2022;
Sequel to The Legend of Zelda: Breath of the Wild (temporary title) – Spring 2023;
Metroid Prime 4 (temporary title) – unannounced;
Advance Wars 1+2: Re-Boot Camp – Not announced.
In the summer, Nintendo will probably also hold a Nintendo Direct show, where they will present new projects and talk about the release windows of already announced games. Fans are looking forward to the release date of Metroid Prime 4 and the announcement of the Metroid Prime remaster as the sub-series turns 20 in November.
If you notice an error, select it with the mouse and press CTRL + ENTER.