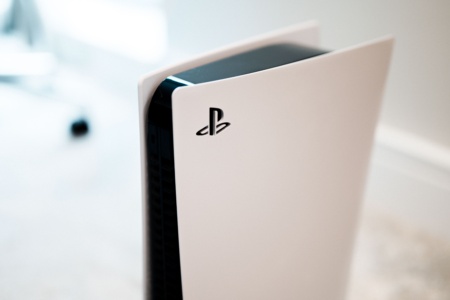 Sony boasted total PlayStation 5 sales: 19.3 million consoles. It should be borne in mind that this is only an indicator of the Sony game consoles produced. Demand continues to significantly outstrip supply, and this is not going to change any time soon.
Message from the editor: Our defenders from the 3rd separate UDA battalion, who are in the Zaporozhye region, need things to resist the enemy: quadrocopters and smartphones to control them, night vision sights. Details for transferring funds to a monobank card – Katerina Kolonovich, card number 5375411505235312. Please join the fundraising. Glory to Ukraine!
The Japanese company will try to meet the demand this year and expects to produce more equipment compared to the last financial reporting period. In 2021, the company failed to meet its forecast for 14.8 million PS5 shipments.
Sony's report confirms that the gaming and online services segment generated $20 billion in revenue last fiscal year, contributing to a $2.65 billion decrease in earnings year-over-year. The favorable impact of foreign exchange rates and increased sales of PlayStation equipment were positive factors. Sony sold 7.8 million PlayStation 5s in fiscal 2020, up from 11.5 million in fiscal 2021. The company also continues to look for ways to reduce the cost of manufacturing consoles.
Sony expects revenue to be significantly higher in fiscal 2022. The company also expects margins to decline and tells investors that it expects profits to rise on the back of increased sales of consoles and games. But Sony also expects to have to spend more on making games in its studios and covering the costs of acquiring Bungie. These factors can lead to lower profits.
But this is not a big negative factor. The Sony PlayStation business is now more profitable than at any time in its history. And if the company uses this profit to invest in the development of the segment in the future, investors are likely to take this as a good sign for the corporation's long-term prospects.
Sony report: PS5 hits 17.3 million in sales, surpasses Wii U, but falls short of PS4 due to supply disruption
---