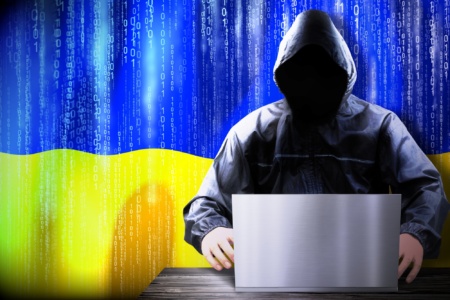 On May 9, IT-army of Ukraine attacked the propaganda resources of the aggressor country, including the Rutube video hosting. After a possible ban on YouTube in Russia, this site may become the main one for video bloggers. Propaganda TV channels banned on YouTube are already broadcasting on it.
Message from the editor: Our defenders from the 3rd separate UDA battalion, who are in the Zaporozhye region, need things to resist the enemy: quadrocopters and smartphones to control them, night vision sights. Details for transferring funds to a monobank card – Katerina Kolonovich, card number 5375411505235312. Please join the fundraising. Glory to Ukraine!
For almost the whole day, the service did not work and gave out the splash screen "recovery work is underway," and in the evening the administration announced that the largest attack in the history of the service had been committed.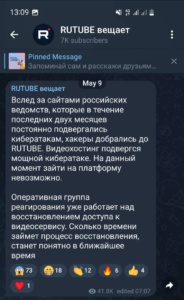 Already on May 10, a record in Ukrainian appeared on the official Rutube telegram channel, where they addressed the Minister of Digital Transformation of Ukraine, Mikhail Fedorov. In the post, the service team claims that they will fix the site. To which Fedorov wrote:
"Rutube, which was not working for the second day, spoke Ukrainian. We will continue to work until the Kremlin speaks."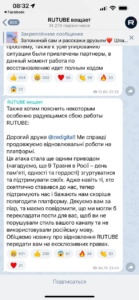 Edition of The Village, citing its sources in Rutube declaresthat "the code was completely removed from the site" and the service cannot be restored. According to the video hosting team, the content was not affected by the attack. The source of the publication adds that such a hack could only occur due to the leakage of access passwords to the site.
In Rutube itself, this information was called untrue.
Cloudflare has identified the largest DDoS attack on a crypto platform with a speed of 15 million requests per second
---