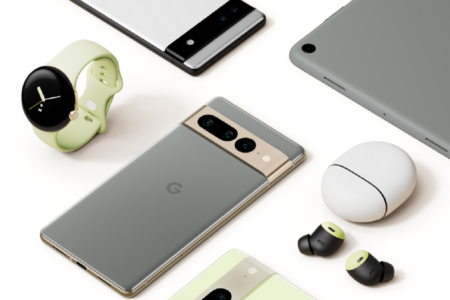 Google I/O Unexpectedly Presented a Tablet Pixel tablet. The release date of the gadget is 2023. This will be the first such device from Google since the release of the Pixel Slate in 2018, which ran on Chrome OS. Prior to this, the last tablet of the Google brand running Android OS was the 2015 Pixel C. And in 2019, the company said it would no longer deal with tablets.
Message from the editor: Our defenders from the 3rd separate UDA battalion, who are in the Zaporozhye region, need things to resist the enemy: quadrocopters and smartphones to control them, night vision sights. Details for transferring funds to a monobank card – Katerina Kolonovich, card number 5375411505235312. Please join the fundraising. Glory to Ukraine!
Now, Google has changed its mind and will release the Pixel tablet as "the perfect companion for the Pixel phone." Announced for 2023, the tablet will be powered by the Google Tensor chip.
In addition, as part of the promotion of its tablets, Google will update more than 20 applications specifically for working with large screens: YouTube Music, Play Store, Google Maps, Messages, Gmail, Google Home, Google Lens, One, Google TV and others.
Here's a sneak peek at our upcoming Pixel tablet 👀
A next-generation @Android tablet powered by Google Tensor, designed to complement your Pixel phone.#GoogleIO pic.twitter.com/5WU6O09UKd
— Made By Google (@madebygoogle) May 11, 2022
---