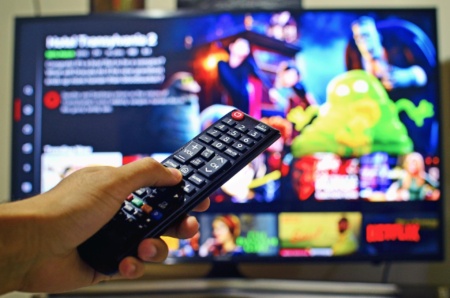 The streaming service has long said it won't include ads, but last month it announced a cheap ad-supported plan. Then the co-chairman of the board of directors, Reed Hastings, said that plans for this tariff plan will be approved "in the next year or two." But the company wants to offer this option even earlier. In a memo saysthat an ad-supported version of the streaming service will arrive later this year.
Message from the editor: Our defenders from the 3rd separate UDA battalion, who are in the Zaporozhye region, need things to resist the enemy: quadrocopters and smartphones to control them, night vision sights. Details for transferring funds to a monobank card – Katerina Kolonovich, card number 5375411505235312. Please join the fundraising. Glory to Ukraine!
Managers have told employees that they want to introduce an ad-supported plan in the last quarter of 2022. What's more, the note says that this plan will be introduced around the same time as an additional fee for subscribers who share their passwords with people living at different addresses.
A Netflix memo notes that every major streaming platform offers a cheaper, ad-supported plan. These include Hulu, HBO Max and Peacock. The company said that some of its competitors were still able to "maintain strong brands" by displaying ads.
Netflix has previously stated that it has over 222 million households as paying subscribers. But the company added that more than 100 million families watch Netflix on someone else's account without paying for access. During a earnings call, COO Greg Peters said that while the company is "not trying to shut down this exchange," it will "ask to pay a little more to be able to share passwords." Netflix began testing additional fees for shared account users in Peru, Chile, and Costa Rica in March.
After several years of growth, Netflix suddenly ran into trouble with its subscriber count, which dropped for the first time last quarter. The company lost 200,000 users and believes it could lose up to two million more this quarter. The company's stock has fallen more than 50% in the past month, and Netflix is ​​hoping an ad-supported plan and an additional fee for password sharing will help boost revenue.
Now Netflix in Ukraine has three subscription options: €4.99 (UAH 160) per month for the basic level, €7.49 (UAH 240) per month for the standard level, and €9.99 (UAH 320) per month for the premium level.
Netflix will open a single office in Warsaw for Poland, Ukraine, the Czech Republic and Romania
---