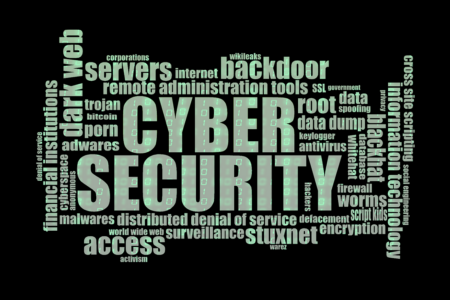 The attack of Russian hackers on Ukraine began just a few minutes before the full-fledged invasion of the army. According to the agency Reuters, the United States, the United Kingdom and the European Union officially blamed the Russian Federation for a large-scale cyber attack that disrupted the Viasat satellite Internet service an hour before the start of the war on February 24. This resulted in the destruction of "tens of thousands" of satellite terminals. The UK noted that the attack affected Central European Internet users and wind farms, as well as Ukrainian military and some civilian customers.
Message from the editor: Our defenders from the 3rd separate UDA battalion, who are in the Zaporozhye region, need things to resist the enemy: quadrocopters and smartphones to control them, night vision sights. Details for transferring funds to a monobank card – Katerina Kolonovich, card number 5375411505235312. Please join the fundraising. Glory to Ukraine!
Viktor Zhora, deputy chairman of the State Special Communications Service, said back in March that these actions led to "huge losses" in communications at the very beginning of the war.
According to MIT Technology Review, the attack by Russian hackers on Viasat is the largest known hack during the war. This was stated by Juan Andres Guerrero-Saade, cyber threat researcher at SentinelOne. It is also one of the first real examples of how cyberattacks can be targeted and timed to enhance military forces on the ground by disrupting and even destroying technology used by enemy forces.
The Feb. 24 attack launched the AcidRain malware, which wiped data from Viasat modems and routers, after which they turned off. Thousands of terminals were destroyed in this way. Previous malware used by the Russians has been highly targeted, but AcidRaid is more of a versatile weapon.
"What's particularly troubling about AcidRaid is that they've removed all security checks," Guerrero-Saade said.
The attack turned out to be typical of the "hybrid" military strategy used by Moscow, experts say. Such coordination between Russian cyber operations and the military has been observed at least six times, according to a Microsoft study, highlighting the growing role of cybernetics in modern warfare.
"Russia's coordinated and devastating cyber attack ahead of the invasion of Ukraine shows that cyber attacks are actively and strategically used in modern warfare, even if the threat and consequences of a cyber attack are not always visible to the public. The cyberthreat is constant and evolving. Cyber ​​attacks can cause great damage to our critical infrastructure with fatal consequences," said Danish Defense Minister Morten Bedskov.
Russian hackers continue to attack the infrastructure of the American telecommunications company Viasat
---