In Norway, there are too few open areas without hills, so the construction of airports and runways here is somewhat difficult. The creators of the Elfly project have proposed an alternative in the form of short-haul electric seaplanes, which will provide the ability to quickly and inexpensively travel from city to city.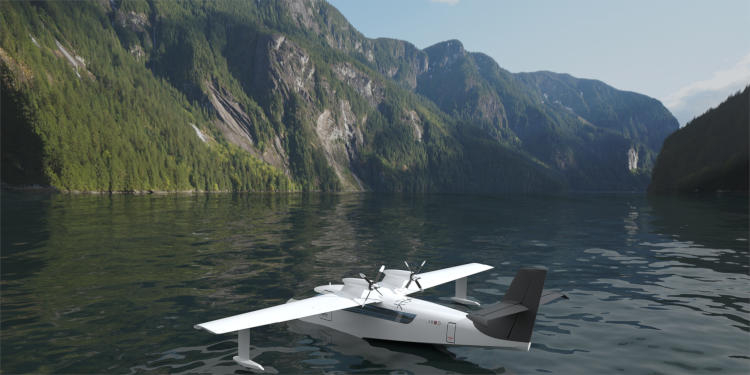 The idea of ​​the Elfly project is to offload the inconveniently located Norwegian airports in the countryside and replace them with sea terminals in the city center, where Byfly aircraft will be based – they will not create problems for local residents, since they do not produce exhaust, and the electric motors are almost silent .
The nine-seater Byfly can be described as a flying boat rather than a plane, because the fuselage holds the car on the water, while small pontoons on the wings are needed to stabilize the car during takeoff and landing. In addition to pontoons, wheels are also provided, which will allow, if necessary, to land the aircraft on the road.
The project is being developed by the Norwegian independent research organization SINTEF, which is currently experimenting with prototypes to scale. It is assumed that in the final version the seaplane will receive two electric motors of 825 kW (1121.67 hp) capable of accelerating the car to 300 km/h. The power source will be a lithium-ion battery, which will provide the Byfly with a range of 250 km, which may increase in the future.
The Norwegian Research Council has allocated NOK 16 million ($1.65 million) to the Elfly project. By 2030, it is planned to launch 15 to 20 aircraft into commercial operation.
If you notice an error, select it with the mouse and press CTRL + ENTER.