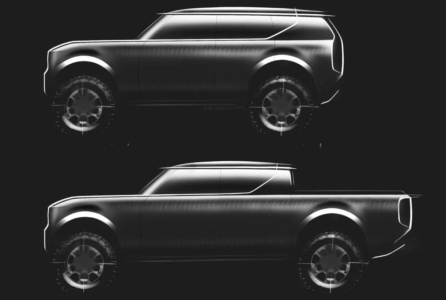 Volkswagen Group announced plans to bring back the legendary Scout brand of SUVs. According to the company's CEO Herbert Diess, "this is a historic opportunity to enter the attractive pickup segment."
Message from the editor: Our defenders from the 3rd separate UDA battalion, who are in the Zaporozhye region, need things to resist the enemy: quadrocopters and smartphones to control them, night vision sights. Details for transferring funds to a monobank card – Katerina Kolonovich, card number 5375411505235312. Please join the fundraising. Glory to Ukraine!
Under this strategy, the Volkswagen Group will launch an all-electric pickup and SUV in the United States as they are designed and manufactured there under the name of the iconic American brand "Scout", which will be established as an independent company to enter the electric vehicle market.
As confirmed, the first prototypes of these models will be presented in 2023, and volume production will begin three years later, which will expand the current portfolio of the Volkswagen Group.
Recently, many brands have launched their versions of electrified pickups in the US, as is the case with the Ford F-150 Lightning or the Rivian R1T and R1S. Now the Volkswagen Group intends to compete with them with the updated "Scout".
Achieving success in the R-SUV and pickup segments is key in the North American market for the company, which will increase its presence in one of the fastest growing markets in the world.
Arno Antlitz, CFO of Volkswagen AG, commented that the return of Scout as an electric brand is a plan aligned with the group's new management model, which consists of smaller companies operating with more flexibility, taking advantage of the automotive giant's technology platform and creating synergies between them.
At the moment, no details about the technical aspects of the two new cars have been released, so we will have to settle for the two sketches released by the brand until new information about them is published.
Volkswagen, Cupra and Skoda showed sketches of affordable electric vehicles that will be released in 2025 at a price of €20,000.
---