Analyst firm Newzoo has released earnings data for the top ten video game companies for 2021. It turned out that in the first place is not Sony, but the Chinese Tencent, which showed an impressive growth for its size of almost 10% and reached a revenue of $32.2 billion.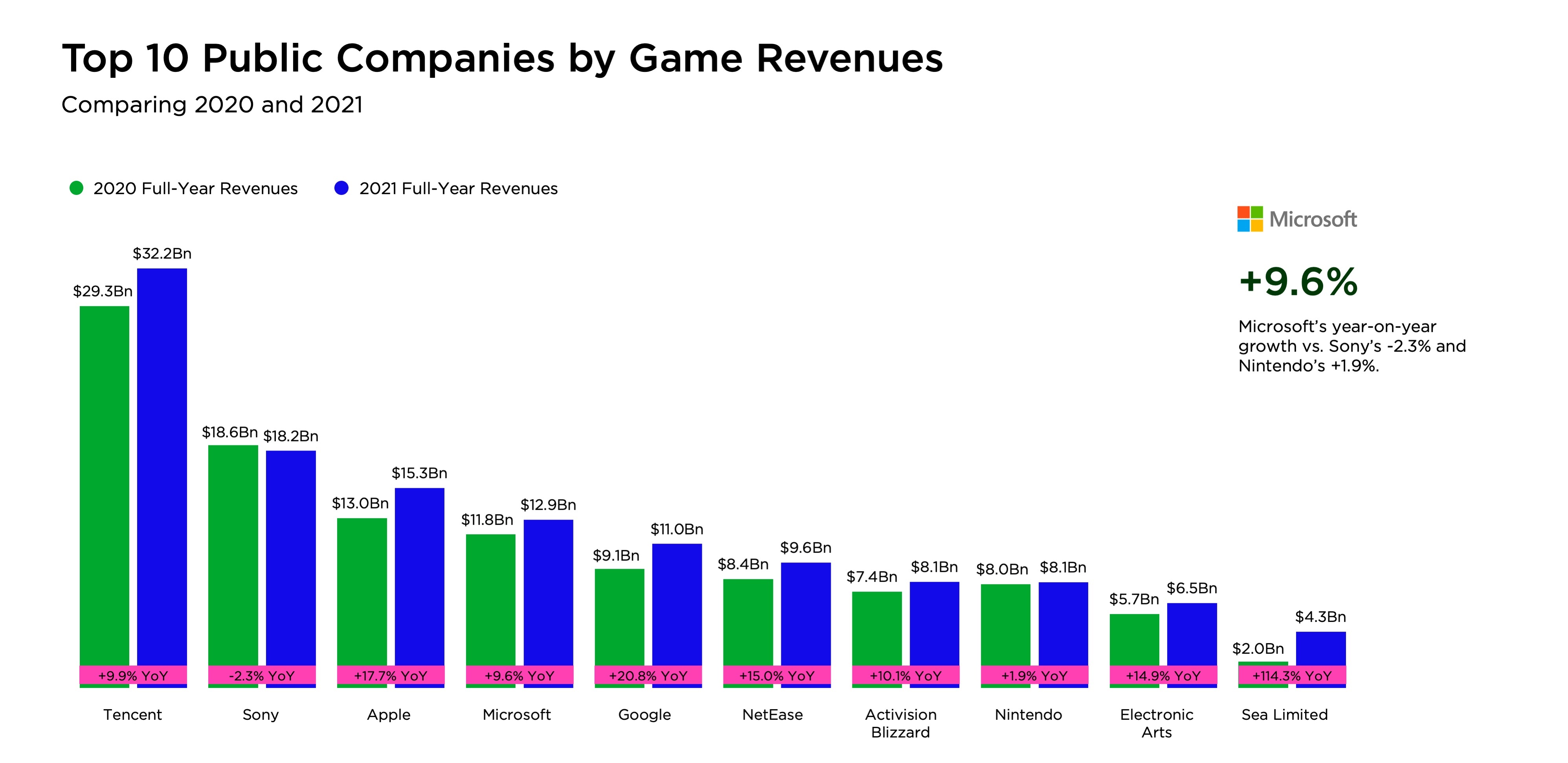 In second place is Sony with $18.2 billion. Alas, the Japanese showed a fall of 2.3% over the year. Probably the reason is the shortage of consoles. Apple is in third place, and Microsoft has a wooden medal with $12.9 billion and an impressive growth of 9.6%.
These 10 companies accounted for 65% of the video game market in 2021. Moreover, Newzoo separately noted that if the merger of Xbox and Activision Blizzard had happened earlier, then Microsoft would have had second place.