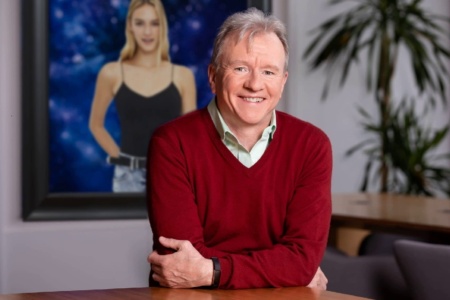 Some employees of Sony Group Corp. furious after receiving an email from Sony Interactive Entertainment President and CEO Jim Ryan. In his message, he urged employees to "respect differences of opinion" on abortion rights in the US. And he ended the message with five paragraphs about the first birthday of his two cats. The email begins with a reference to a recent leak of a draft U.S. Supreme Court decision intending to overturn the landmark 1973 Roe v. Wade case that legalized abortion nationwide.
Message from the editor: Our defenders from the 3rd separate UDA battalion, who are in the Zaporozhye region, need things to resist the enemy: quadrocopters and smartphones to control them, night vision sights. Details for transferring funds to a monobank card – Katerina Kolonovich, card number 5375411505235312. Please join the fundraising. Glory to Ukraine!
Employees of many corporations felt pressure from employees who wanted to hear the comments of their bosses. For example, Bungie, developer of Destiny, last week named this decision is a "direct attack on human rights".
In an e-mail received by Bloomberg, PlayStation president Jim Ryan has not spoken directly about abortion rights. Instead, he wrote that his company and its community are "multifaceted and diverse, holding different points of view." And also that employees must "respect the differences of opinion between all internal and external communities."
"Respect is not the same as consent. But it is fundamental to who we are as a company and as a valued global brand," Ryan wrote, adding that he "would like to share something light-hearted to inspire everyone to be mindful of balance, which can help take the stress out of uncertainty." in the world".
After that, he talked about the fact that two of his cats recently had their first birthday, what kind of cakes they got, that he would like to get a dog. And it took several paragraphs.
According to Bloomberg, employees at several PlayStation studios expressed their dissatisfaction with the tone of the email. Some women reported that their rights were being neglected. And other workers noted that they had "never been so angry at a cat's birthday."
---