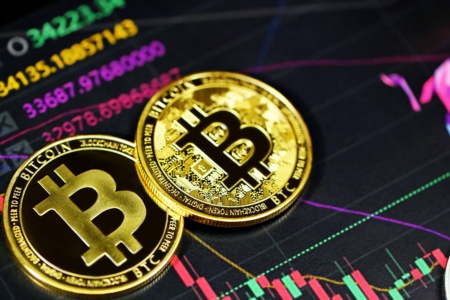 After the fall of TerraUSD, bitcoin (BTC) bounced back 30%, making a "reverse candle". BTC/USD Growth Confirmed data Cointelegraph.
Message from the editor: Our defenders from the 3rd separate UDA battalion, who are in the Zaporozhye region, need things to resist the enemy: quadrocopters and smartphones to control them, night vision sights. Details for transferring funds to a monobank card – Katerina Kolonovich, card number 5375411505235312. Please join the fundraising. Glory to Ukraine!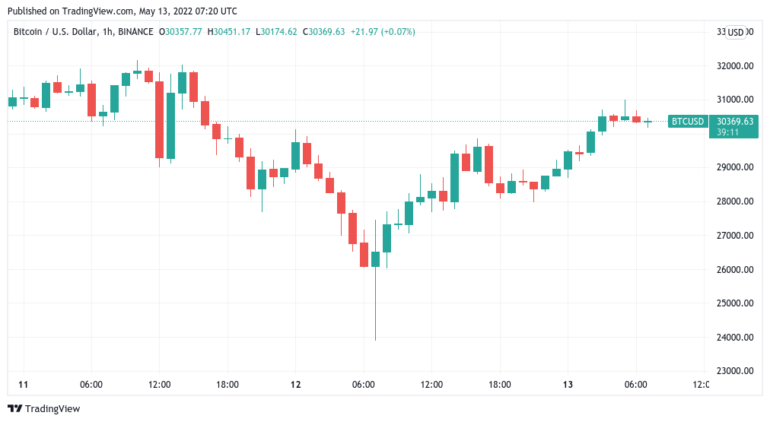 At the beginning of the week, the main cryptocurrencies began to fall sharply in price due to the tightening of the policy of the Federal Reserve System. Having reached the mark of $24,000, bitcoin went up sharply to almost 31,000. Analysts explain this by the mass withdrawal of coins from exchanges. On May 11 and 12 alone, the balances of major exchanges fell by 24,335 BTC. The total outflow was much higher, amounting to almost 168k BTC.
The strengthening of bitcoin is also associated with the stop of the Terra blockchain. The largest cryptocurrency has strengthened due to the weakening of the unstable influence of LUNA.
"This is a hell of a reversal candle," a CryptoBullet trader wrote on Twitter.
This is a hell of a reversal candle
Dragonfly Doji on the highest Volume of the year
+ bullish divergence on RSI
Bounce scenario still in play 📈 https://t.co/wzTt56053P pic.twitter.com/1mL8QsTGAP
— CryptoBullet (@CryptoBullet1) May 13, 2022
However, BTC remains at its lowest level since January on the relative strength index (RSI), which determines the strength of the trend and the likelihood of it changing.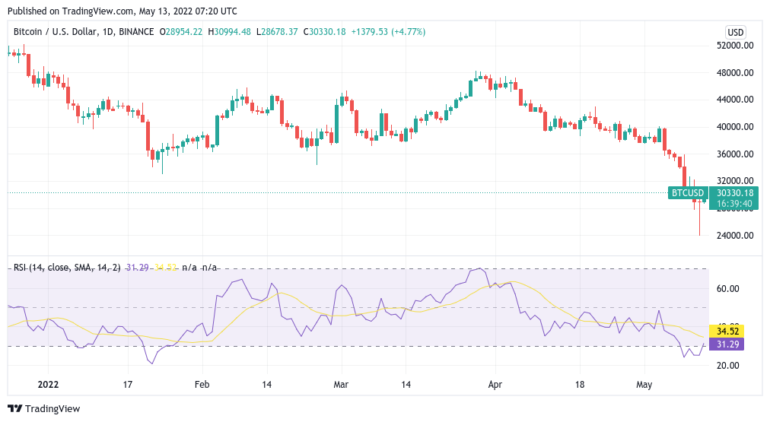 The official Bitcoin account notes that the lows of the week are not the maximum drawdowns when compared to historical highs.
The $BTC all-time high is $68,990.
An 80% draw-down is $13,798. $27k is about halfway there.
This is #Bitcoin. Be prepared. ❄️
— Bitcoin (@Bitcoin) May 13, 2022
"BTC's all-time high is $68,990. An 80% drawdown is $13,798. $27,000 is about halfway there."
The collapse of the cryptocurrency market continues – Bitcoin dropped to $26 thousand for the first time since December 2020, and Ethereum is already cheaper than $1800
---