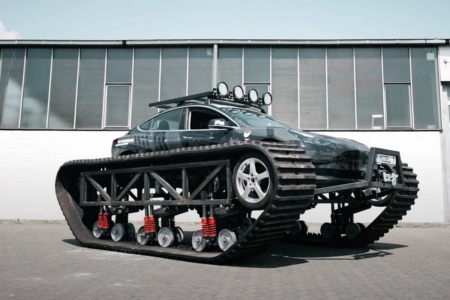 It's no secret that Tesla electric cars are wildly popular among tuning studios and enthusiasts – convertibles, station wagons, pickups and even hearses have already been made from them, but all previous experiments look like children's toys against the background of the new one. A gang of car addicts decided to turn the Tesla Model 3 into a tank with giant tracks, resulting in a 6-ton electric SUV. For the original tuning project drew Attention Electrek.
Message from the editor: Our defenders from the 3rd separate UDA battalion, who are in the Zaporozhye region, need things to resist the enemy: quadrocopters and smartphones to control them, night vision sights. Details for transferring funds to a monobank card – Katerina Kolonovich, card number 5375411505235312. Please join the fundraising. Glory to Ukraine!
As Electrek notes, the maximum in this kind of bold experiment was the installation of snow tracks and reinforced off-road suspensions on Tesla, but so far no one has tried to make a tank out of Tesla. Well, to the German YouTubers from the channel The Real Life Guys I had the audacity in the good sense of the word to go on this experiment. Below is a photo and video lasting 8 minutes with the main stages of processing Model 3 into a kind of tank.
It took them only four weeks to realize the bold idea, and most of that time was spent building these giant tracks using 1.3-ton tracks. The result is undoubtedly impressive. The result is a Model 3 with 80 cm (31″) ground clearance that can handle rough terrain and off-road. Youtuber added a front winch with a 6-ton capacity in case these reptiles get stuck somewhere. A video showing the car being tested off-road is expected to be released later. Such a Tesla would definitely not be superfluous and would be needed by our heroes on the front line.
A photo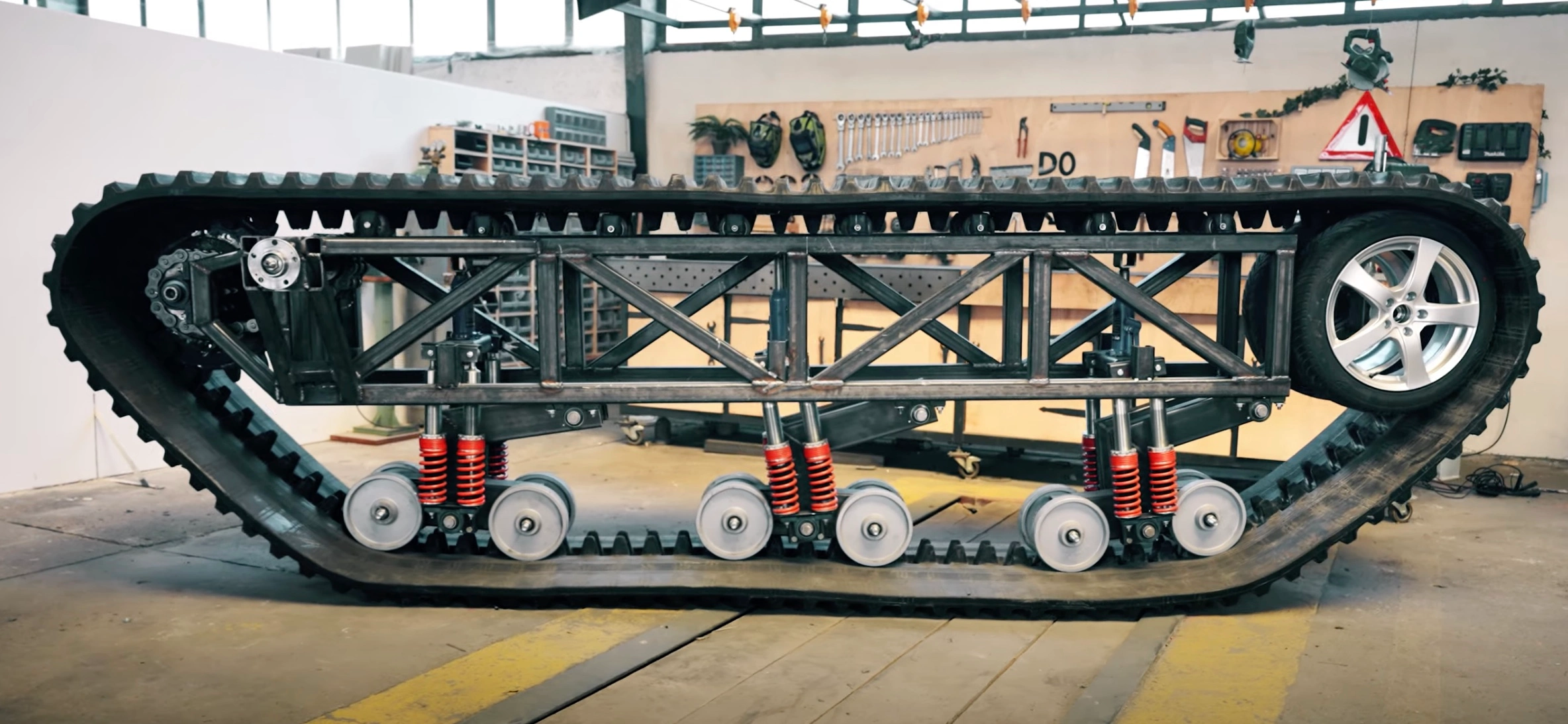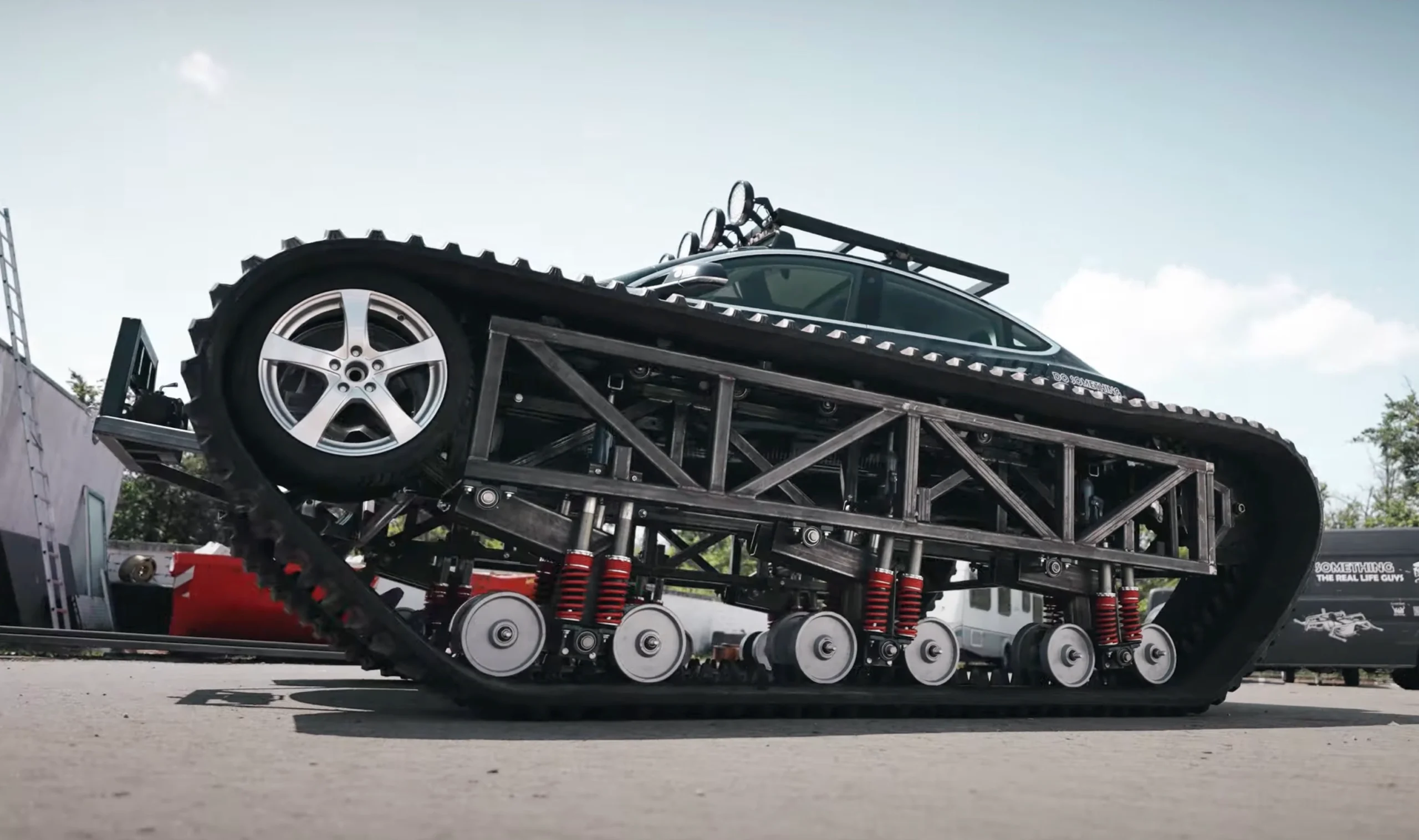 Video in original German
---