At the end of April this year, all the necessary checks of the scientific publicationwhich shows what's going on with LGBTQ-supporting projects.
In particular, the publication talks about the fact that players are starting to avoid gay heroes and does this using the example of Soldier 76 from the popular multiplayer game Overwatch. As many may know, in January 2019, Blizzard released an illustrated story of Soldier 76 that revealed he was gay. This announcement sparked interest in the network for a short period of time, and also resulted in the fact that players became much less likely to choose him to play.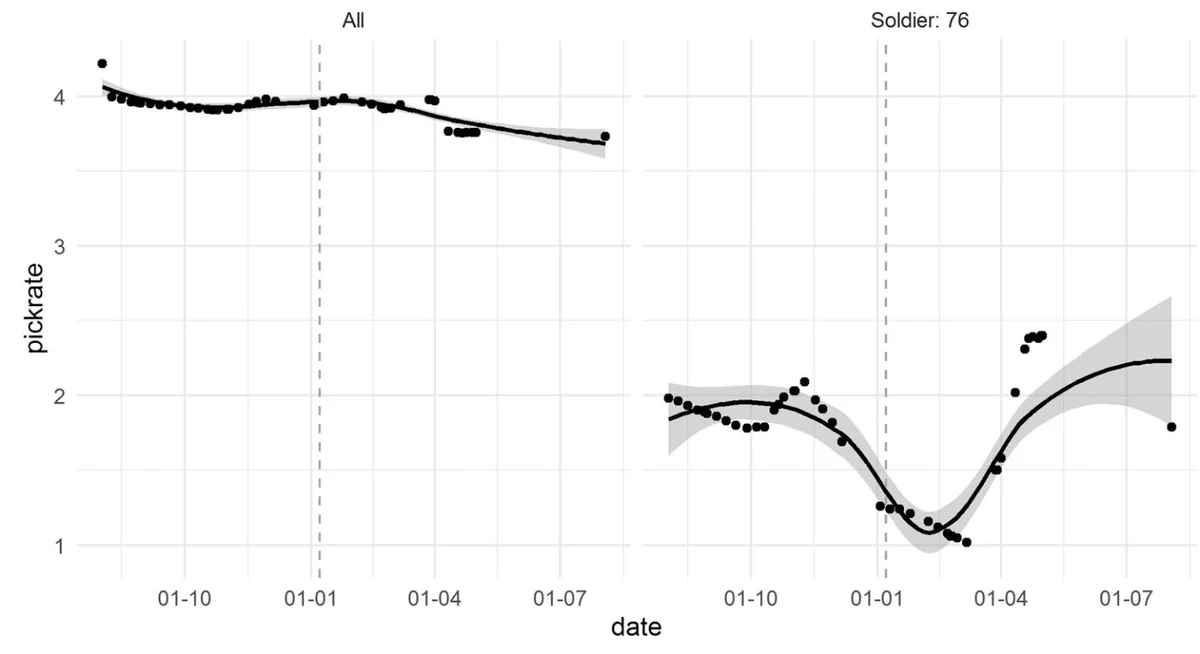 The pick rate of Soldier 76 returned to its previous values ​​only after 3 months, and it is likely that the players during this time simply forgot about what happened or resigned themselves to the fact.
It is also worth noting that the period of falling demand for Soldier 76 coincides with a period of increased interest in Tracer, who was declared a lesbian long before these events. This moment also refutes the version of Reddit users that Soldier-76 simply ceased to be useful due to the meta that changed at the same time.