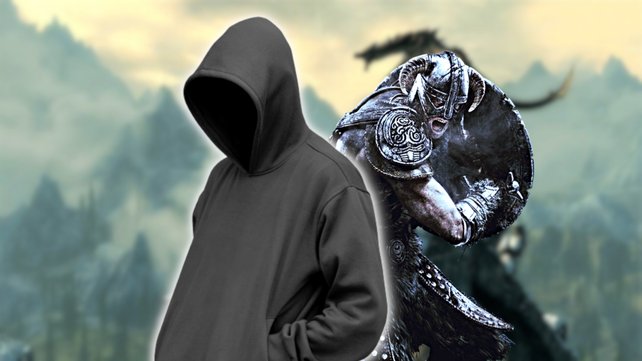 There are many doors in The Elder Scrolls 5: Skyrim. Most are still locked. A mod for the roleplaying game now brings the perfect feature for the players who like to go for stealth.
Skyrim: Great mod for peepers and thieves
Even though The Elder Scrolls 5: Skyrim is more than ten years old, there are still fans who continue to develop mods for the roleplaying game. They improve the graphics, give you new weapons and armor and sometimes even completely new game features.
The new "Take a Peek" mod allows you to peek through keyholes, for example. So when you're standing in front of a door, you no longer have to burst straight into the room before you can see what's going on inside. For example, if you're about to storm a bandit's hideout, you'll have new tactical planning options. In a city, on the other hand, you reap for peeking through the keyhole completely rightly displeased looks. In the developer's video you can see what features the mod has in store for you.
New mod lets you look through almost every door in Skyrim
The Take a Peek mod works on virtually all doors in Skyrim, which have (or could have) a keyhole you can peek through. It also makes no difference whether the door is locked or not. If you look into the houses of your fellow human beings in public, surrounding NPCs will also react to it.
If you don't want to do without this feature for your future raids, you can check out the Mod Download from the Nexus Mods page. It also describes exactly which additional Skyrim mods you need. You should also make sure to choose the right version. It depends on whether you're playing Skyrim: Special Edition or Skyrim: Anniversary Edition. (Source: NexusMods)
You don't want to miss any more news, guides and tests for new games? Always want to know what's happening in the gaming community? Then follow us on Facebook, Youtube, Instagram, Flipboard or Google News.