Phoronix Test Suite is a special software for testing the work of the platform in various tasks with a fairly extensive list of various tools for these tasks. The results of testing 8-core AMD Ryzen on Zen 4 in this software appeared on the network, which revealed some interesting details for us.
The processor was seen in the Splinter-RPL reference AM5 motherboard and was clocked at 5.21 GHz.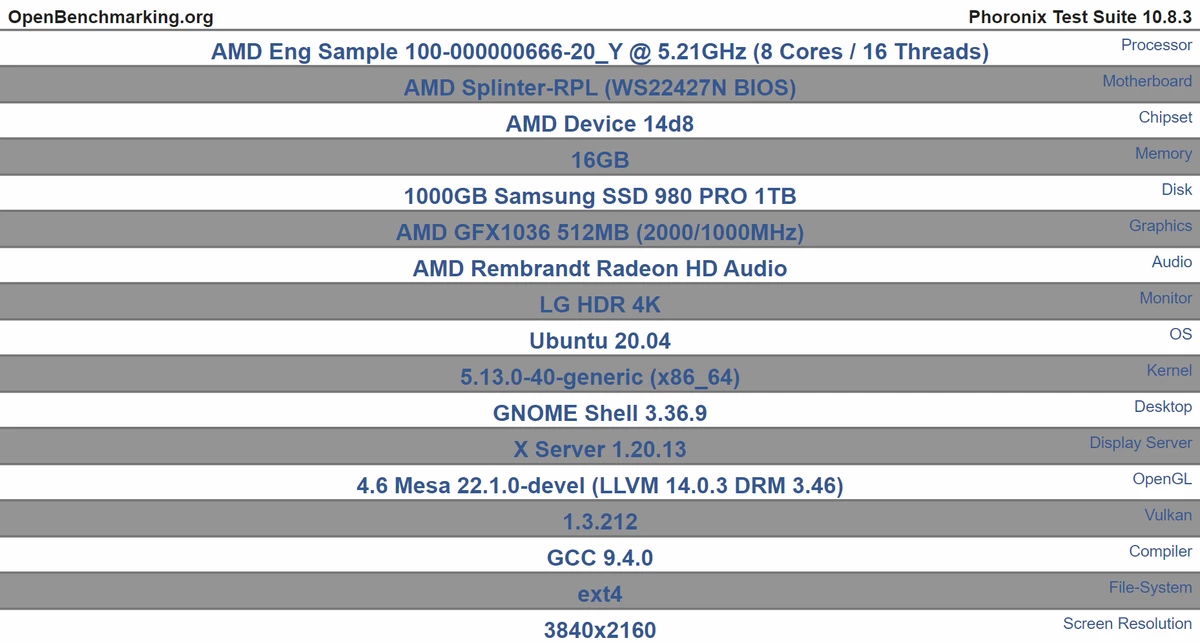 Thanks to this, we learned about the presence of integrated graphics based on RDNA 2, as well as its ID. The GFX1036 doesn't perform well, but it really shouldn't. AMD, according to insiders, does not plan to make this "insert" a gaming solution.