A Sagiri leaker revealed that the 2.8 beta testing for Genshin Impact in China should begin on May 18 this year. Later, this information was confirmed by a verified BLANK insider, who noted that the test of the new patch will be carried out according to plan.


This may indicate that HoYoverse does plan to release the 2.8 update on the old schedule of June 22 (deadline July 1), reducing the duration of version 2.7. By the way, the live broadcast of the latter, according to rumors, will take place on May 23 in the evening hours. The developers plan to tell new information about Sumeru on it.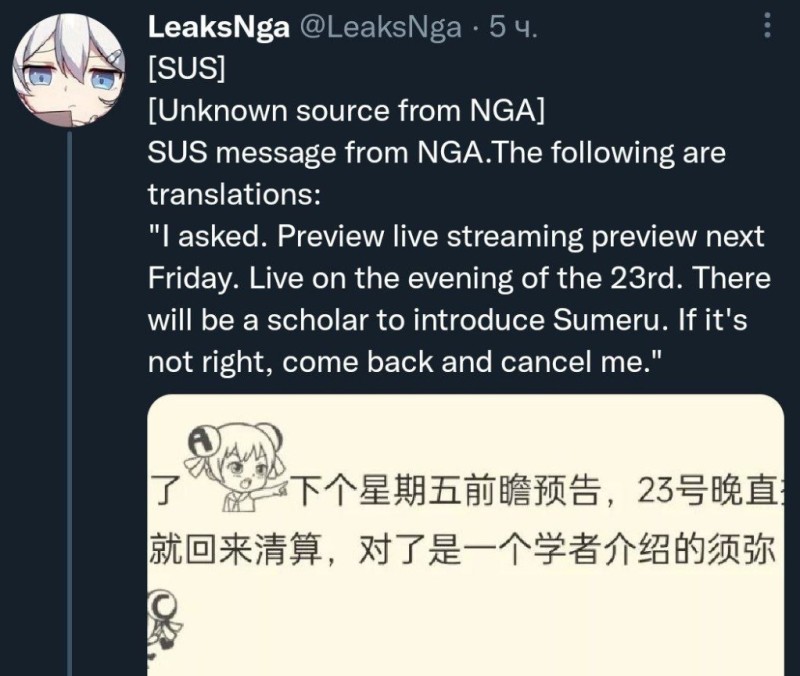 As for the release of patch 2.7, it will most likely take place on June 8, that is, after the end of the Spice of the West event. However, this time the studio may not wait for the end of the event and release an update on June 1st.
Read also